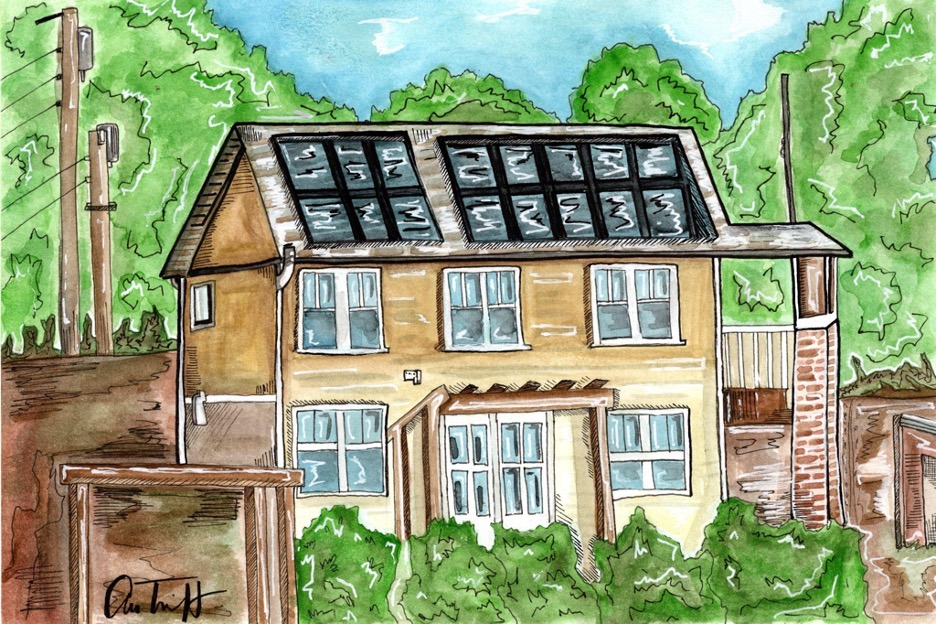 This beautiful watercolor painting of Annie's House was painted by Ava, a youth from our community, who also helped us repair the center art piece in the garden. We love the attention to detail, even down to the solar panels! Thank you Ava!
Become a 2022 Steward Fellow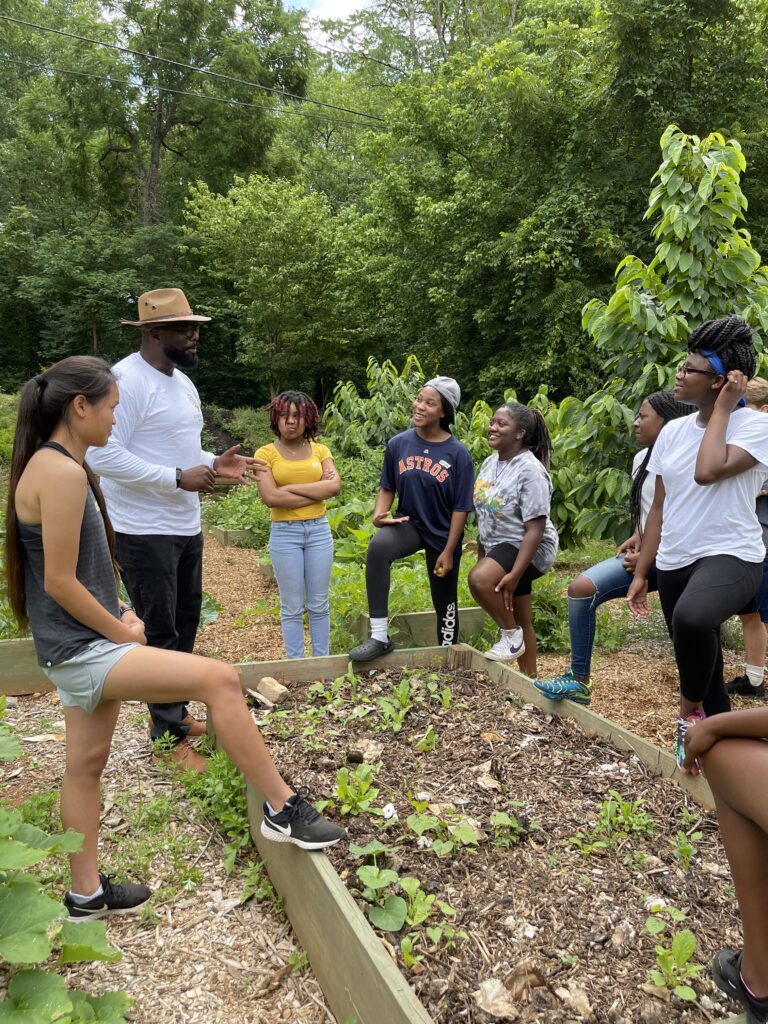 We are looking for 8-10 Nicholtown high school students for our Summer Steward Fellows Program. This is an 80 hour internship for high school students and rising ninth graders. Upon completion of 40 and 80 hours, Fellows will receive a stipend. Participants are provided job readiness training, sustainability education, and hands-on-skills in the garden. The program includes physical work and classroom time. Last year we were in-person and virtual, this year we will be in-person 5 days a week from 8:30-12:30. The program starts June 20th and ends with a graduation celebration on August 5th.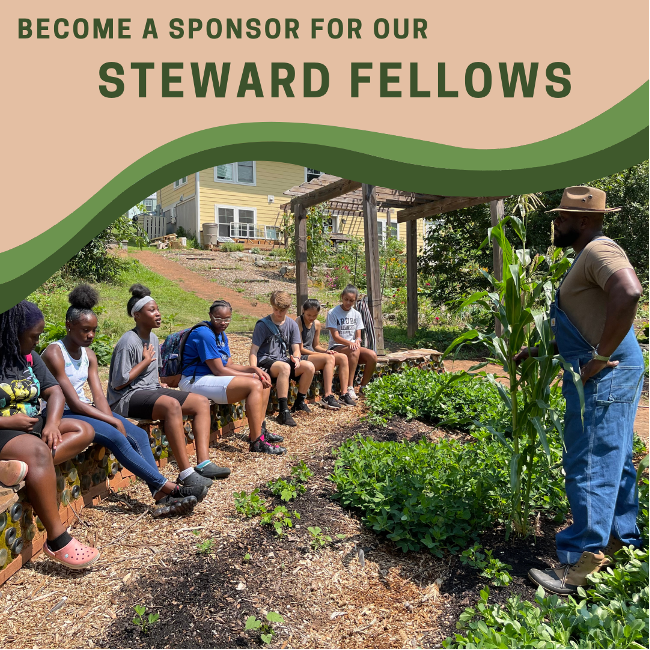 Unable to participate in our Steward Fellows program but still want to show your support? Consider becoming a sponsor for our fellows! By donating $500 you would be contributing towards the Fellows stipend pay for their hard work and any educational materials and experiences. Go to the Sustaining Way website to donate and make sure to include "Sponsoring a Steward Fellow" in the comments section.  
Nicholtown Sustainability Highlight
Sustaining Way's "Energy Home Visit" program continues to support residents in Nicholtown by reducing their energy bills and energy consumption. The program has picked back up after being on pause due to COVID-19. So far, we have conducted 2 Energy Home Visits in 2022! This program offers free home energy efficiency evaluations, education and basic upgrades to homes. Those in the program are also advised and connected to additional resources to further reduce their energy usage.
We will be accepting applications from homeowners later in the year, so stay tuned!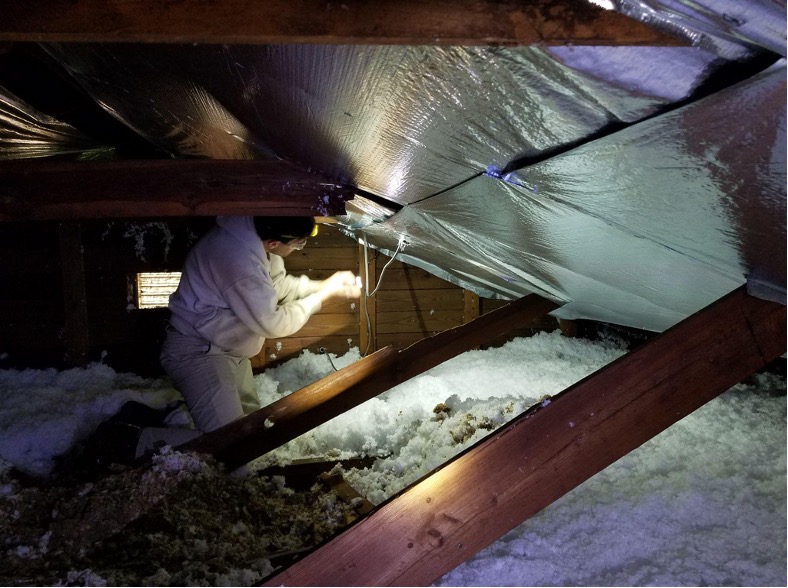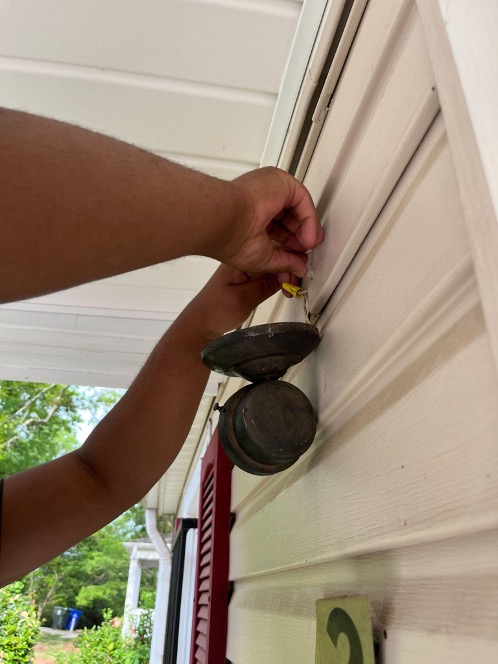 Pictured above, Oscar, our Engagement Coordinator is insulating an attic and fixing a light fixture in a resident's home during an Energy Home Visit.
---
What's growing in our garden?
Take a look at all the things we will be growing in our garden over the summer!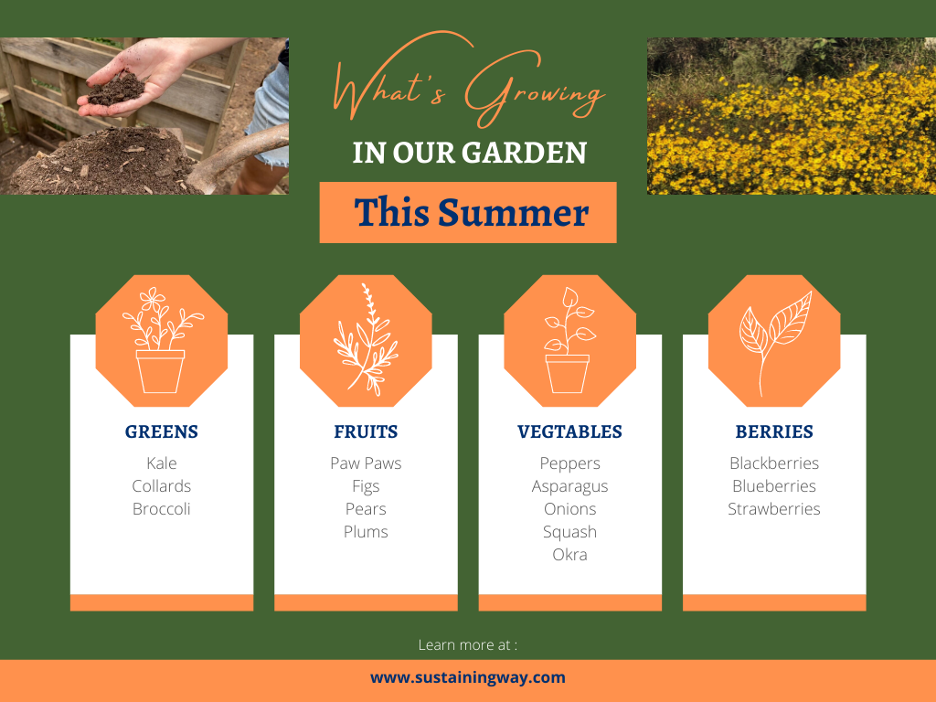 ---
Volunteer Opportunities and Upcoming Events
Would you like to get more involved with Sustaining Way? Please consider joining us for one of our recurring events. Our Work and Learn in the Garden program takes place at Annie's House every Wednesday and Friday. We also have a monthly service day on the third Saturday of every month. Check out our social media for weekly updates!
If you are interested, please visit our website to sign up for an opportunity that fits your interests!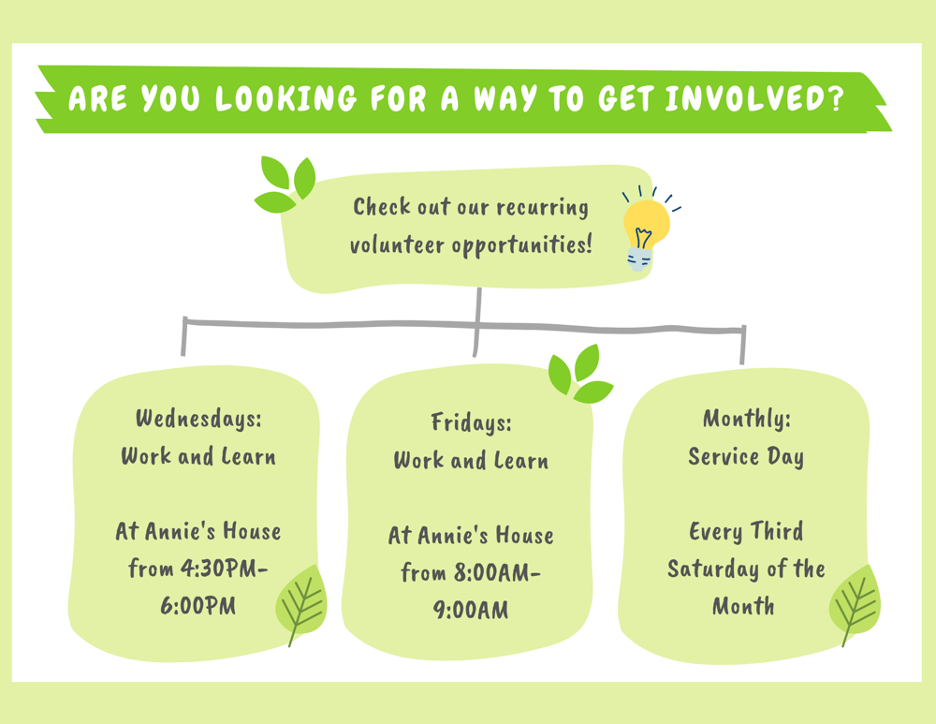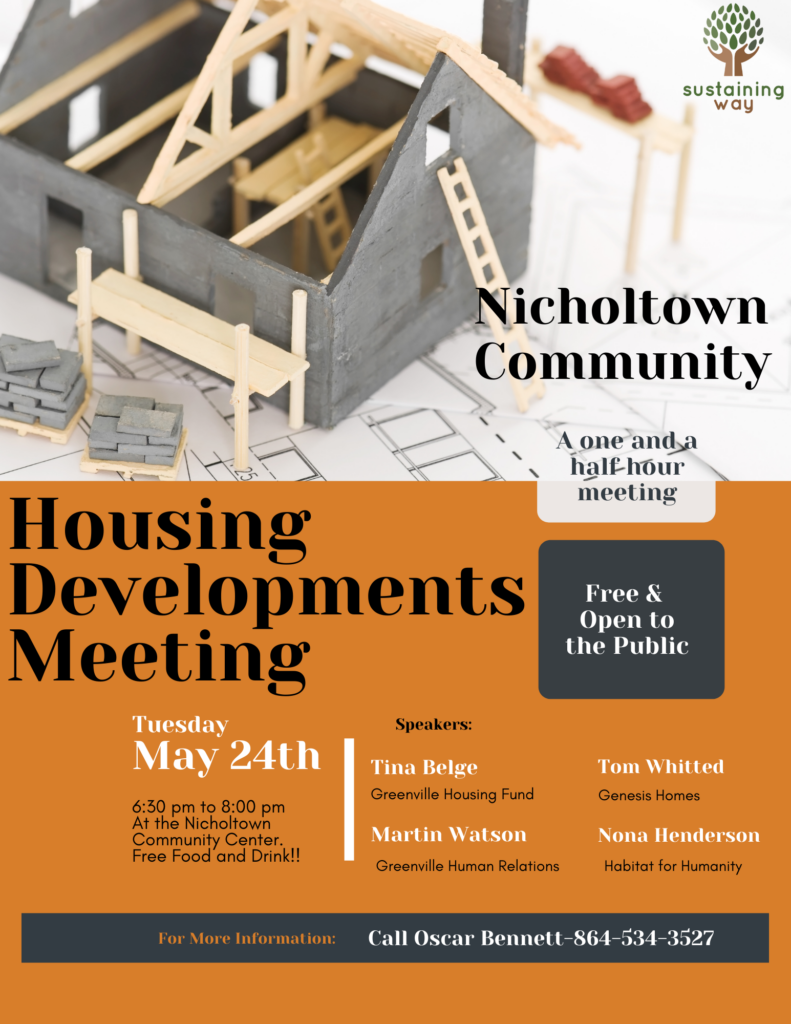 Sustaining Way would like to invite you all to our Open House this month at the Nicholtown Community Center on May 24, 2022 at 6:30 pm. The topic will be on housing developments in the Nicholtown area. There are four organizations that will be speaking which include Habitat for Humanity, Genesis Homes, The Greenville Housing fund, and a representative from Greenville County. We hope to see you there.
---
Special Thank You's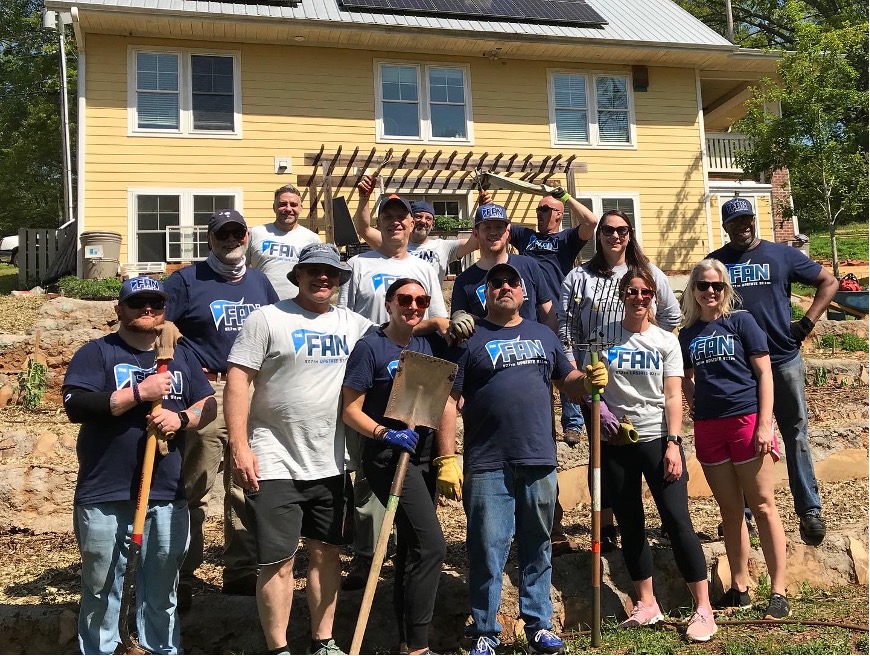 Big thank you to all of our HOG Day volunteers! They helped us clear the pollinator garden, clean the fire pit area, clear the walkway, and clean the french drain. Thank you for all of your hard work! Below are before and after pictures of the pollinator garden.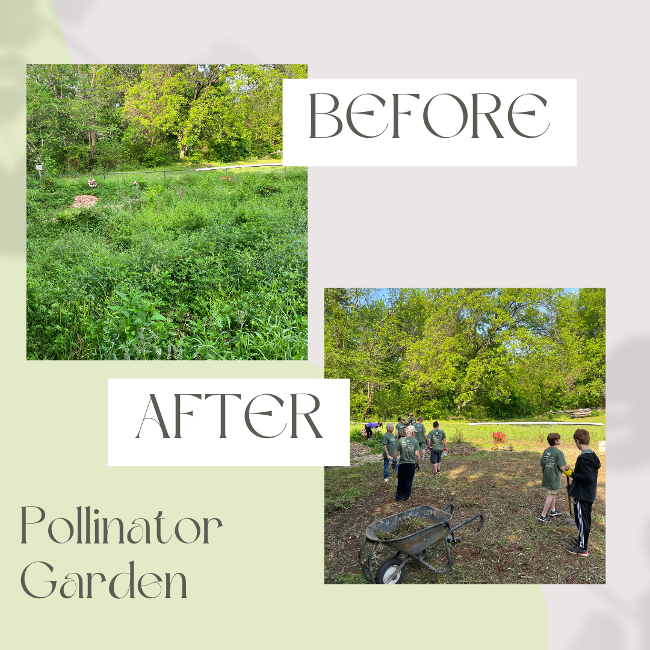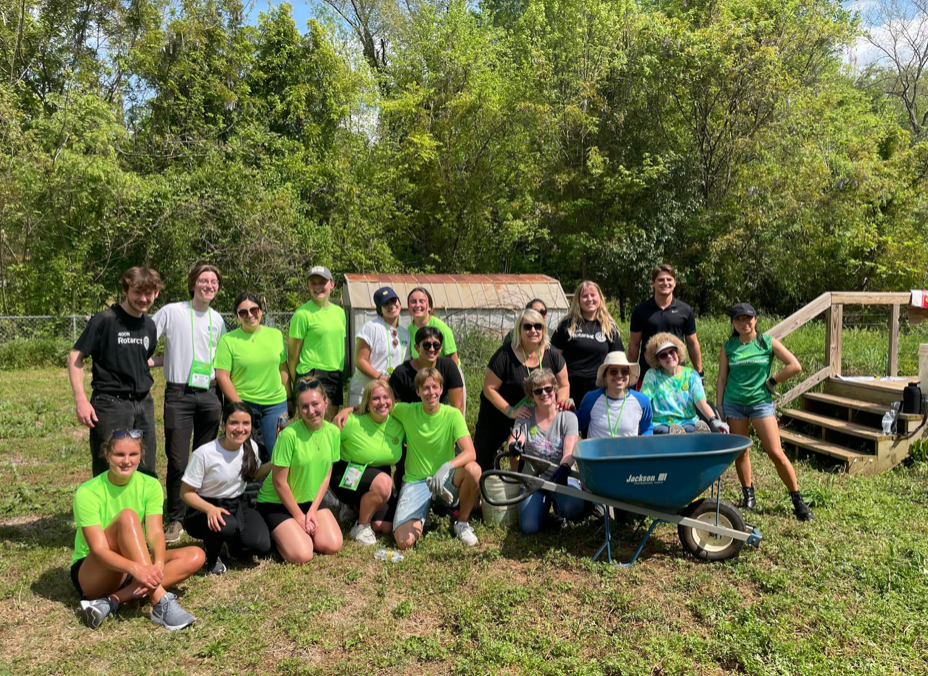 Another big thank you to all of our Earth Day volunteers. We had so much support from Rotary! They were able to weed the stairs, muscadines, and blueberries; mulch the terraces; and transplant the sunflowers, sprouts, cucumbers, and kale.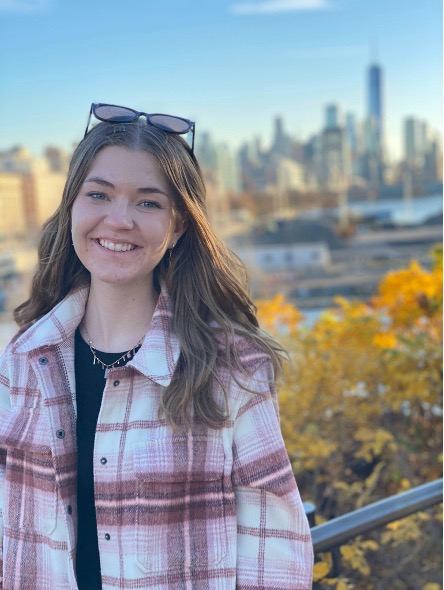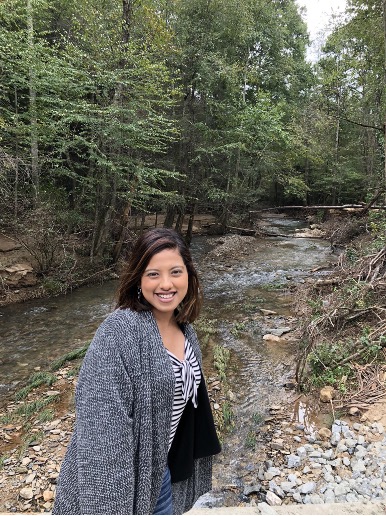 Lastly, we wanted to give a special thank you to Reyn, our Marketing and Development intern and Stephanie, our Marketing and Engagement intern. Over the last several months, they have done a tremendous job supporting Sustaining Way. We greatly appreciate everything they have done and wish them luck on their future endeavors!
Become a Sustainer of Sustaining Way
Want to support us but don't have the time to volunteer? Consider becoming a Sustainer of Sustaining Way!

By giving any amount, whether $5 or $500, monthly, you can help support our programs like Steward Youth Education or Energy Home Visits.
These monthly donations make a huge difference to us and can gain you benefits like a produce card to use at our garden on site, reusable and sustainable goodies or even a free energy home visit!

Sign up here!
---
Follow us on:
Please write a review and/or follow us on social media. Please feel free to
like, comment, and share our posts and upcoming events.