June 2023 Newsletter
What's New With Sustaining Way?
We were thrilled to accept the Non-Profit Organization of the Year award from the Environmental Education Association of South Carolina at their annual conference. This award goes to one South Carolina non-profit organization with a mission that includes environmental education activities. We are honored to have been recognized for our education programs, and are working hard to grow and spread essential knowledge around sustainability and equity both near and far.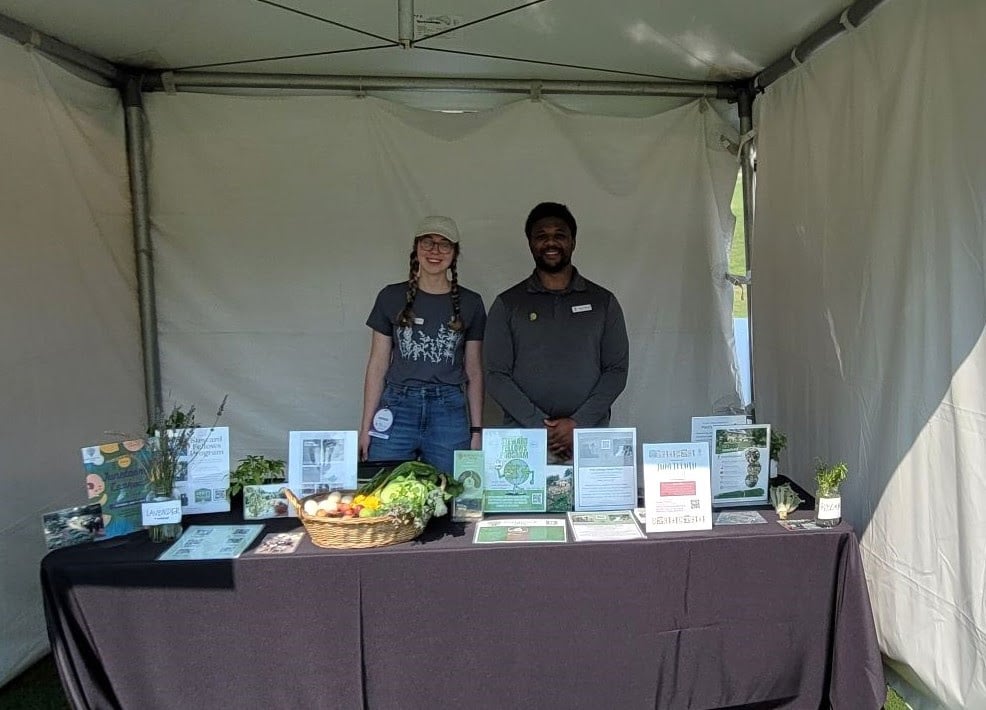 We also had a great time tabling at the BMW Charity Celebrity Pro-Am event. We loved getting to connect with others in the area with similar interests and goals!
New Staff Members!
---
Meet Sustaining Way's newest full-time staff member!
Rebekah Kenowski is the AmeriCorps Sustainable Energy VISTA at Sustaining Way for 2023-2024. She attended the University of South Florida for graduate studies and has a B.A. in Business Administration from St. Andrews Presbyterian College in Laurinburg, NC. She also manages a small horse farm and is passionate about all forms of sustainability concentrating in agriculture and energy.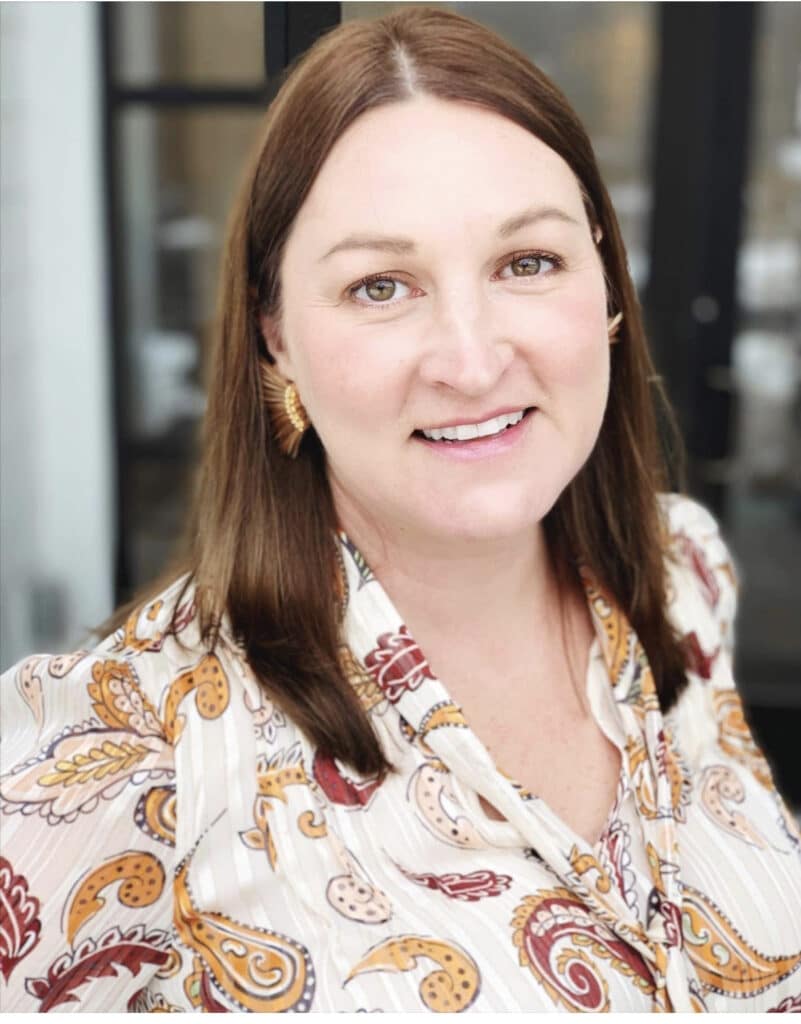 Sustaining Way also has five awesome new interns joining us for the summer!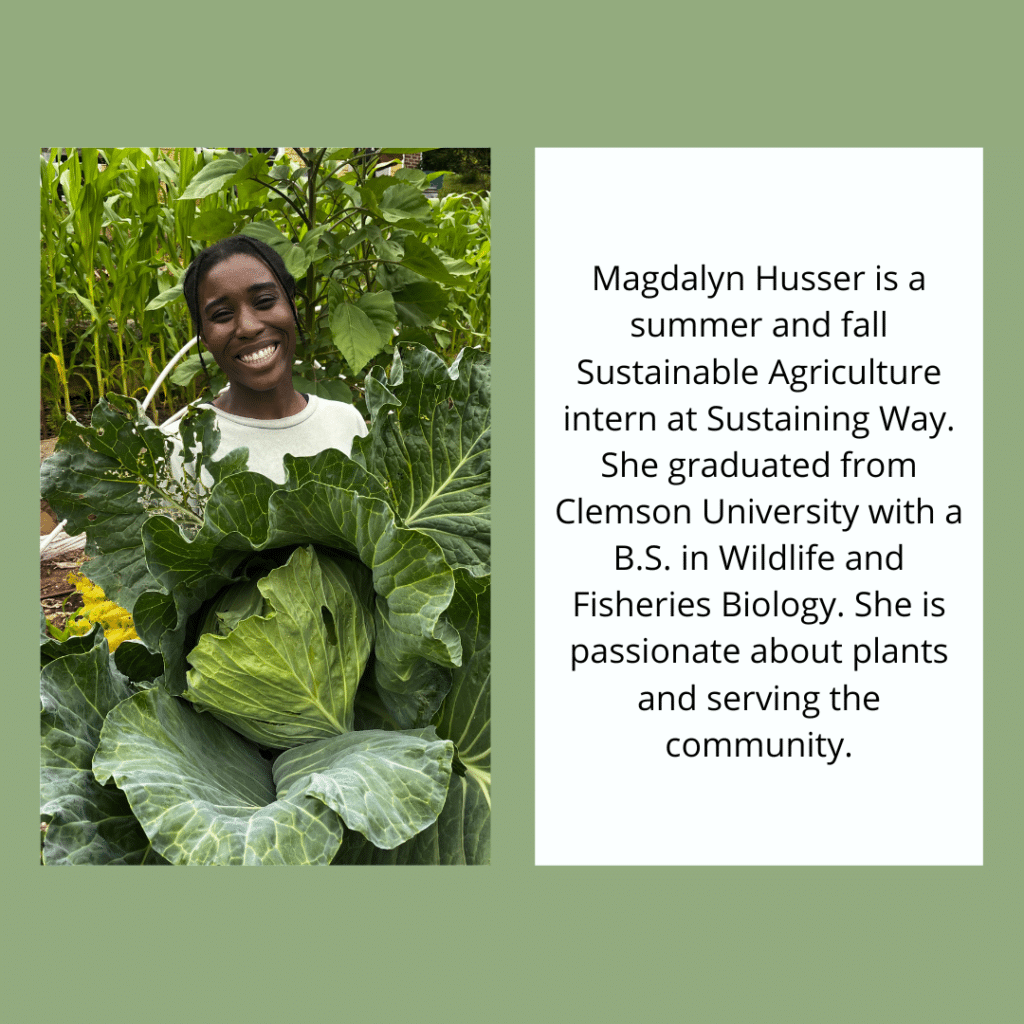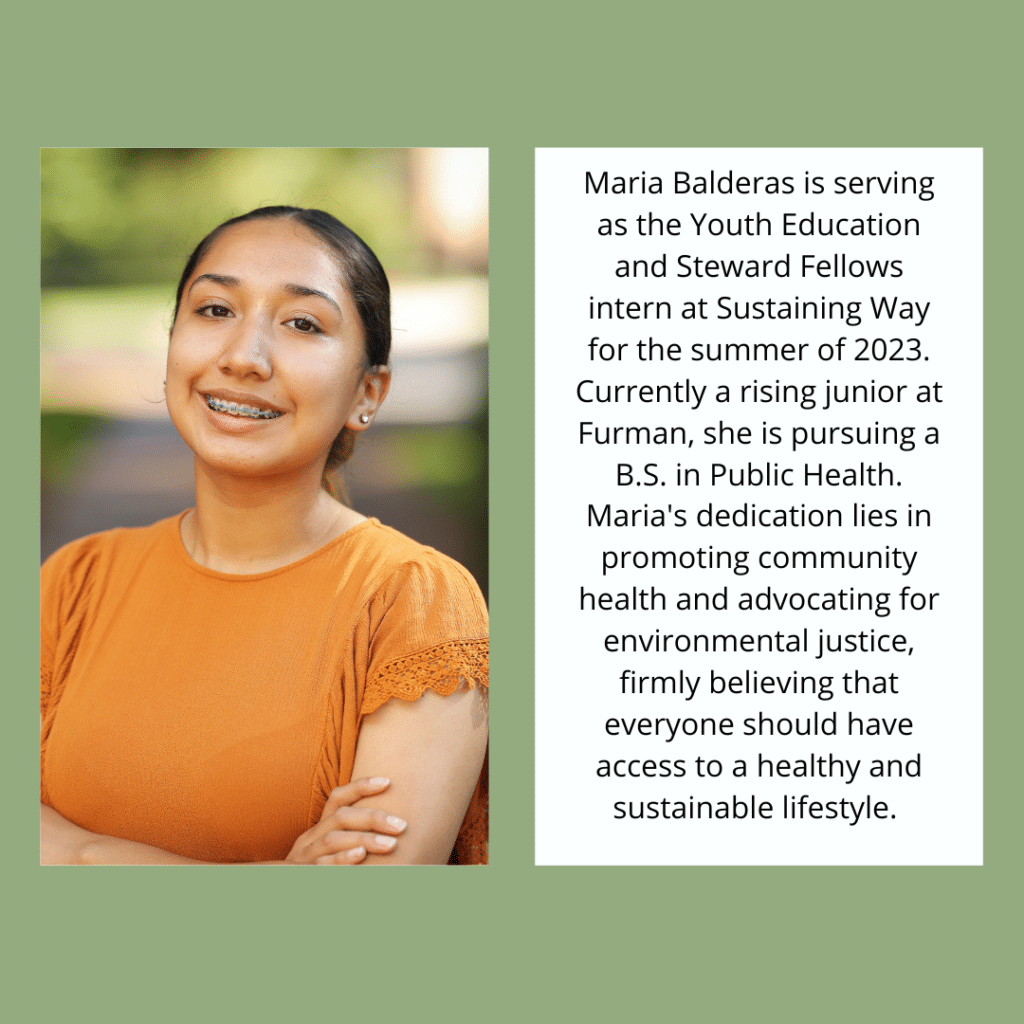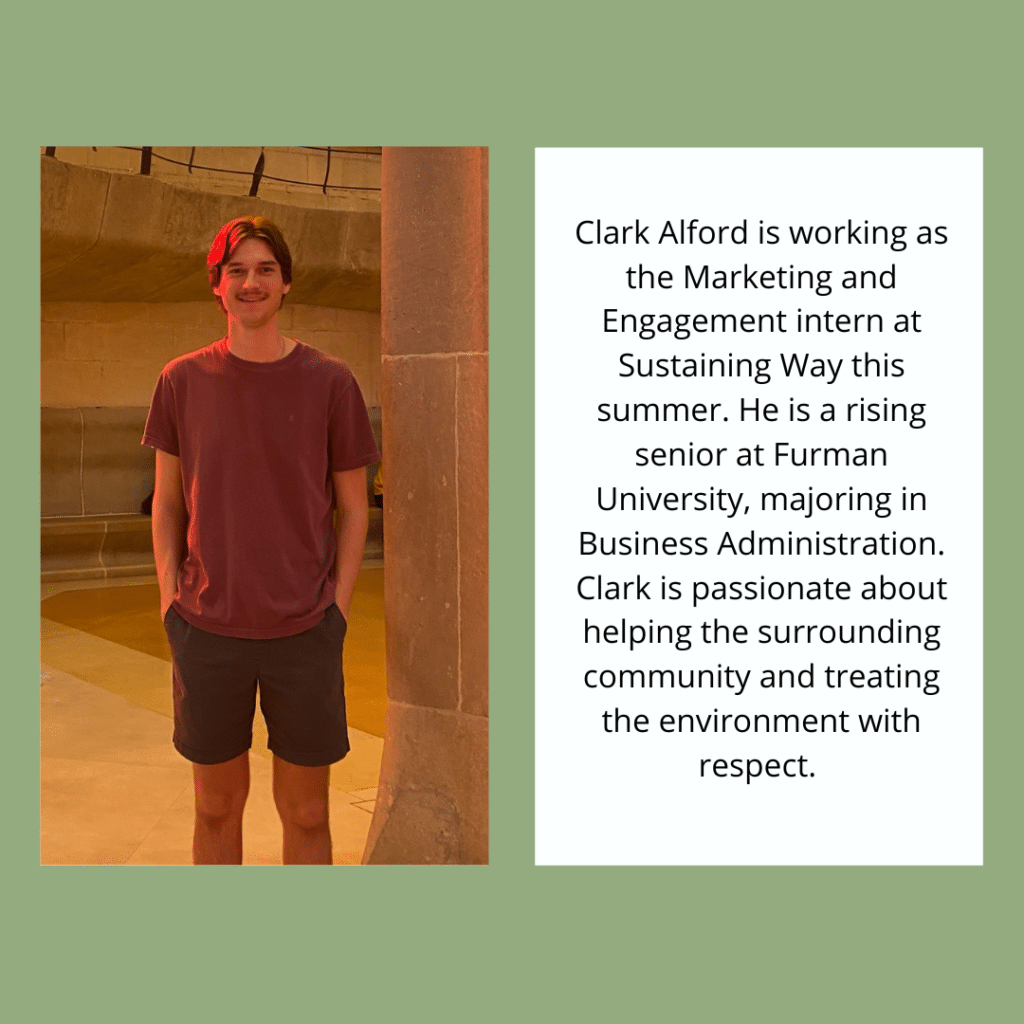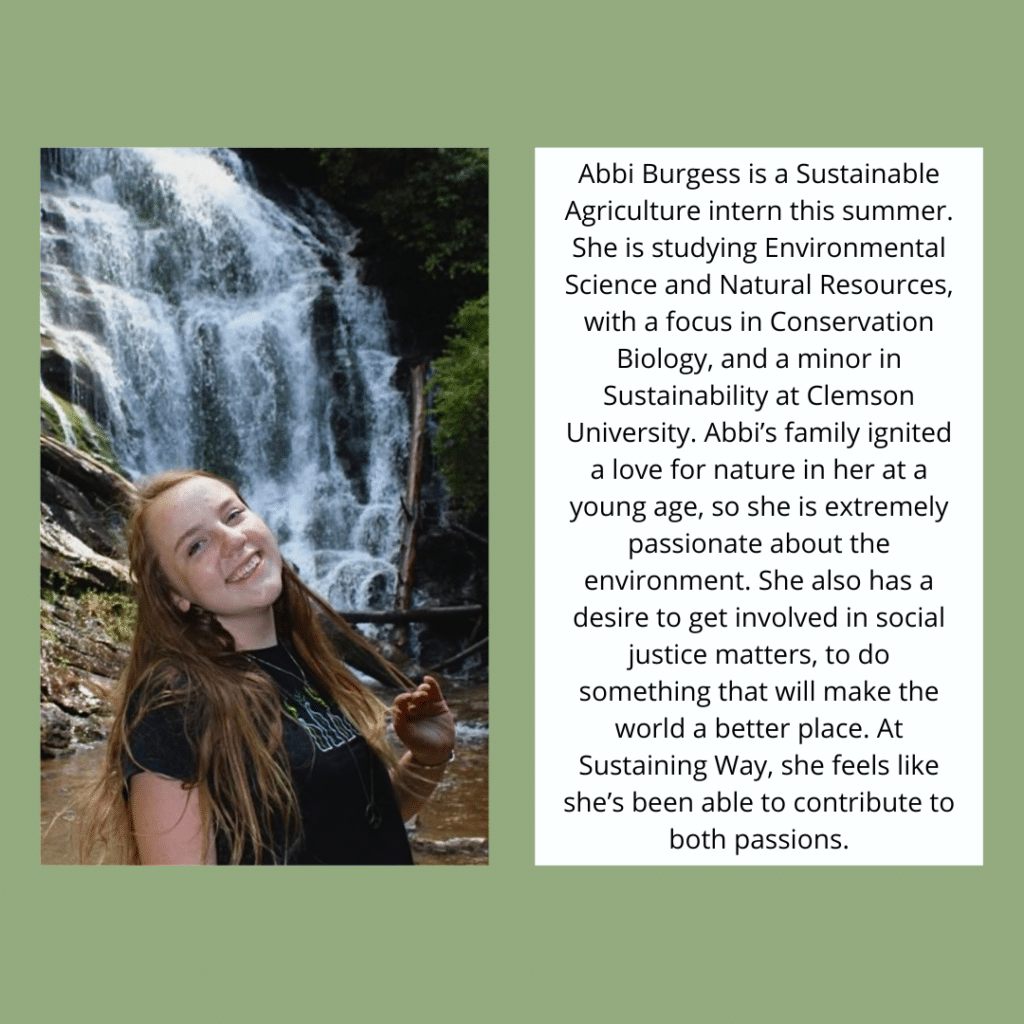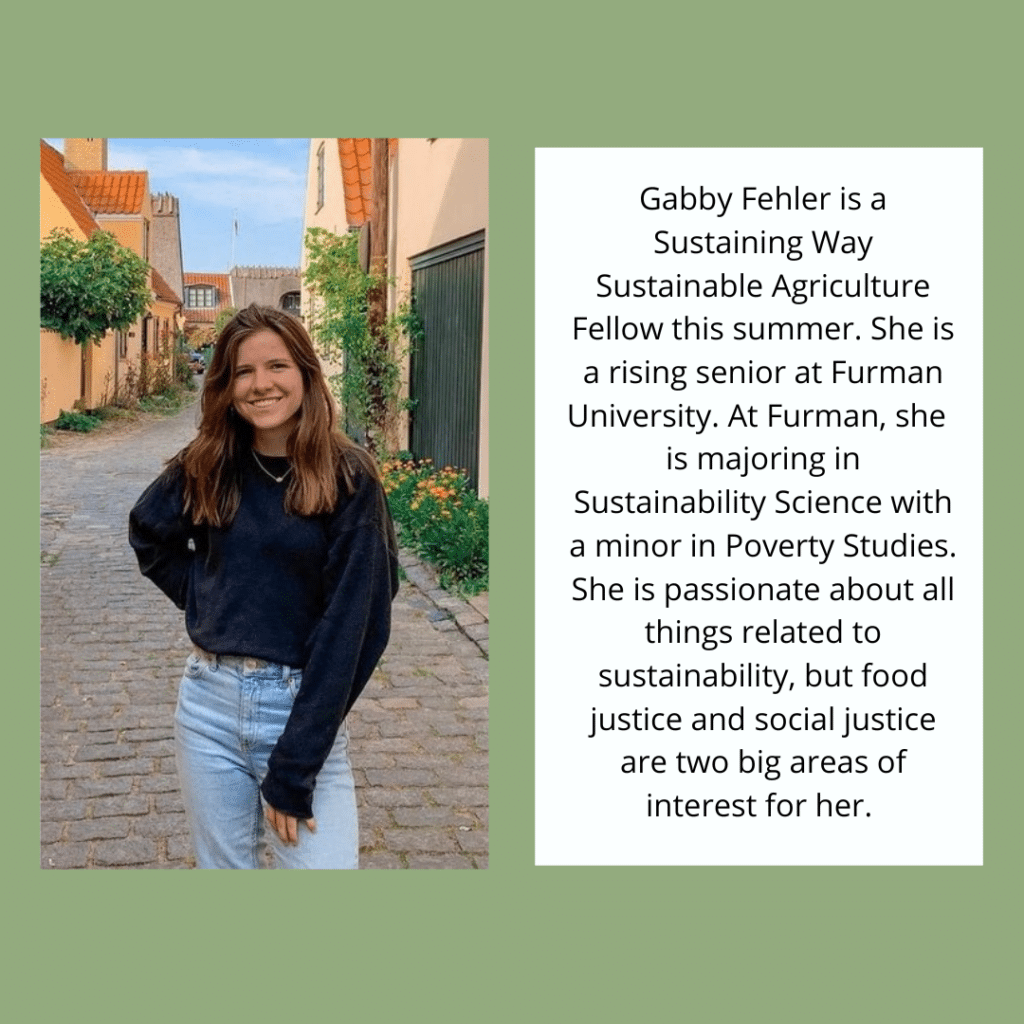 ---
Available Positions!
Come and join the Sustaining Way Team! Below are the current and upcoming openings – you can always browse them on the Careers page of our website and apply through the Indeed job postings.
Impact and Growth (Nonprofit Executive) VISTA. Are you passionate about making a positive impact and contributing to bring about a world where all neighborhoods, people, and nature thrive? Are you interested in developing yourself to be a nonprofit leader? Join our team as a Nonprofit Executive VISTA Member and take on a crucial role in driving growth and ensuring effective governance for Sustaining Way!
People Development VISTA. This VISTA project will build the capacity of Sustaining Way by helping the organization further develop existing adult and youth development programs and activities. The People Development VISTA will support organizing educational events/programs, documenting/organizing adult and youth programs and associated curriculum, recruiting and coordinating volunteers to support development programs, developing methods to track program impacts and "check-in" on past program graduates, and assisting with increasing resident engagement in development programs. All efforts will be addressed to serve the Nicholtown community, a historically marginalized community.
---
Our partner, South Carolina Interfaith Power and Light, also has a recent job opening! Read below for more details.
SCIPL seeks a new innovative Executive Director to help chart the organization's direction and coordinate climate justice and energy sustainability programming. The mission of South Carolina Interfaith Power and Light (SCIPL) is inspired by diverse faith perspectives to respond to climate change and to care for the Earth and all its inhabitants by engaging people of faith to work together for a just and sustainable future. Learn more about our programming by visiting www.scipl.org.
For more information, please contact hello@scipl.org.
Program and Community Updates
Sustaining Way is excited to have launched a workforce development program, focused on energy security! This opportunity will develop future certified solar photovoltaic specialists, home energy audit specialists, roofers, construction team members, electrical technicians, renewable energy battery specialists, and electronic vehicle infrastructure installation professionals. Our Executive Director, Michael Brown, worked with Joy Finch and Greenville Technical College to create this educational opportunity!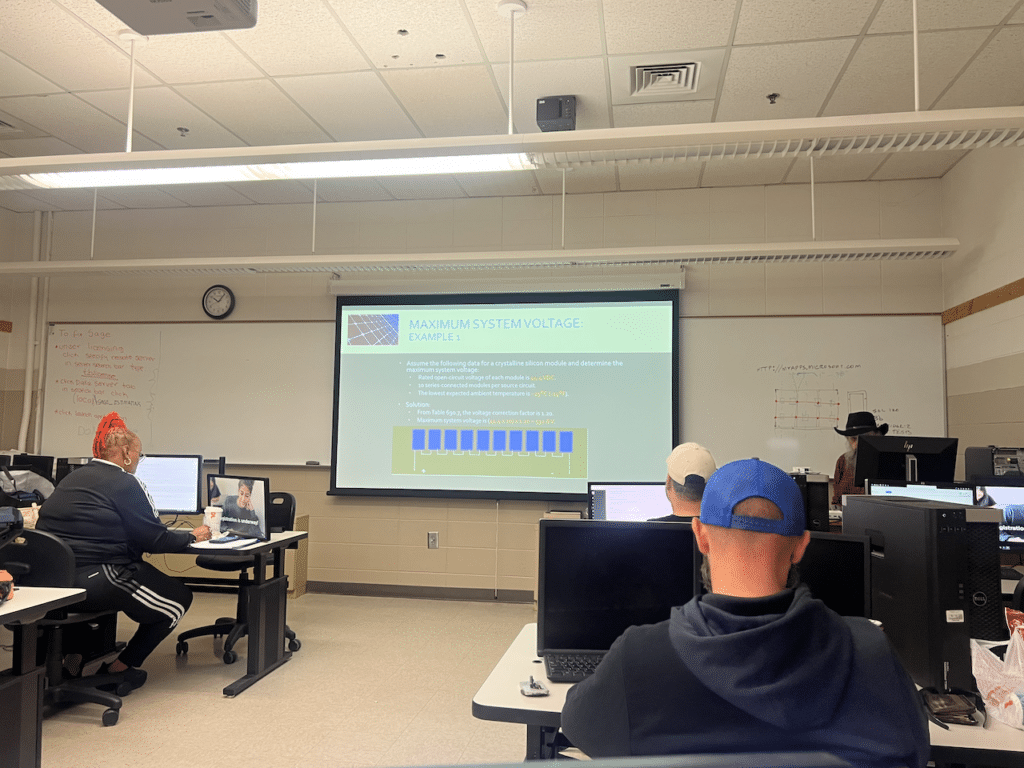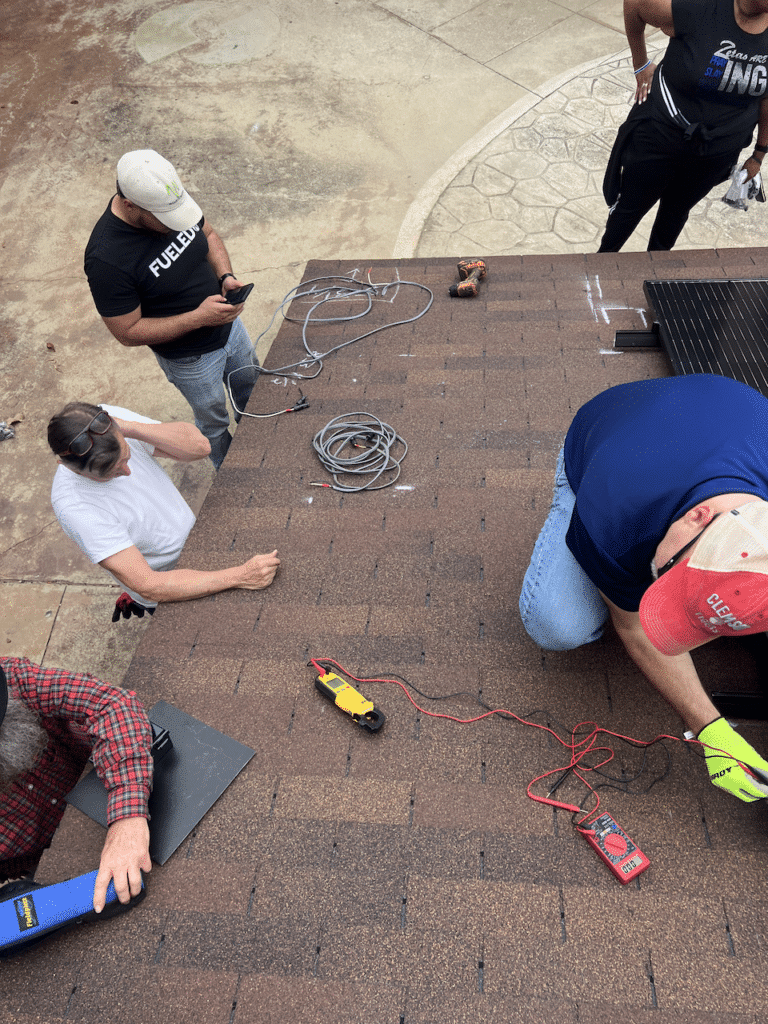 ---
We had a very successful cookout at Annie's House to celebrate Juneteenth with the community! Oscar, our Engagement Coordinator, grilled some delicious food for attendees and we had a great time talking with community members and learning more about them. We look forward to future events like this!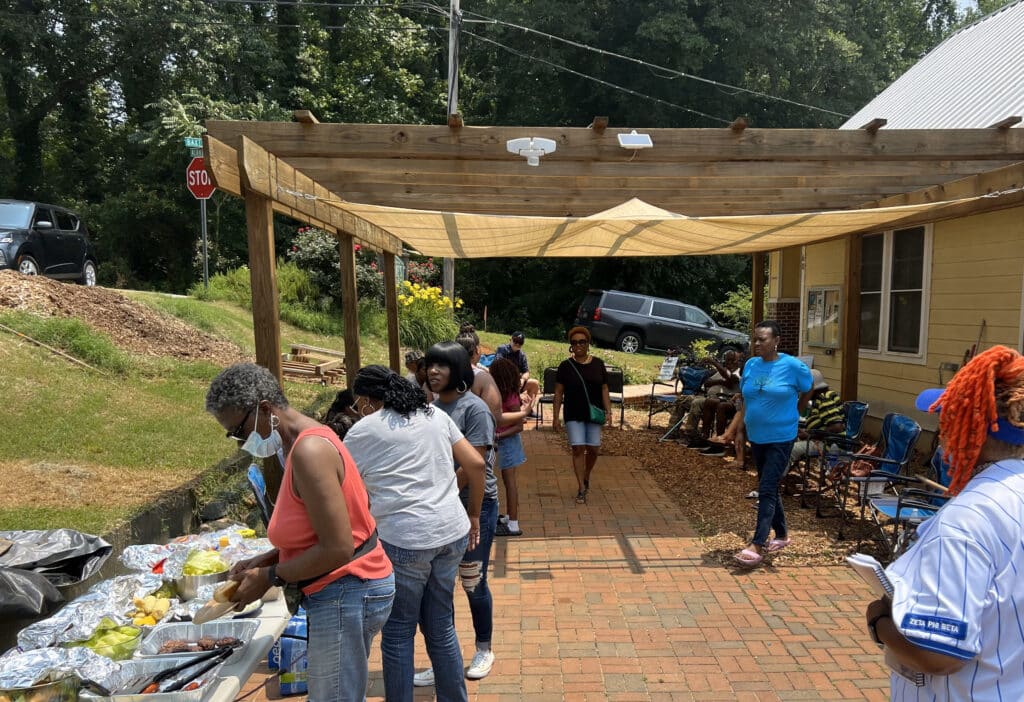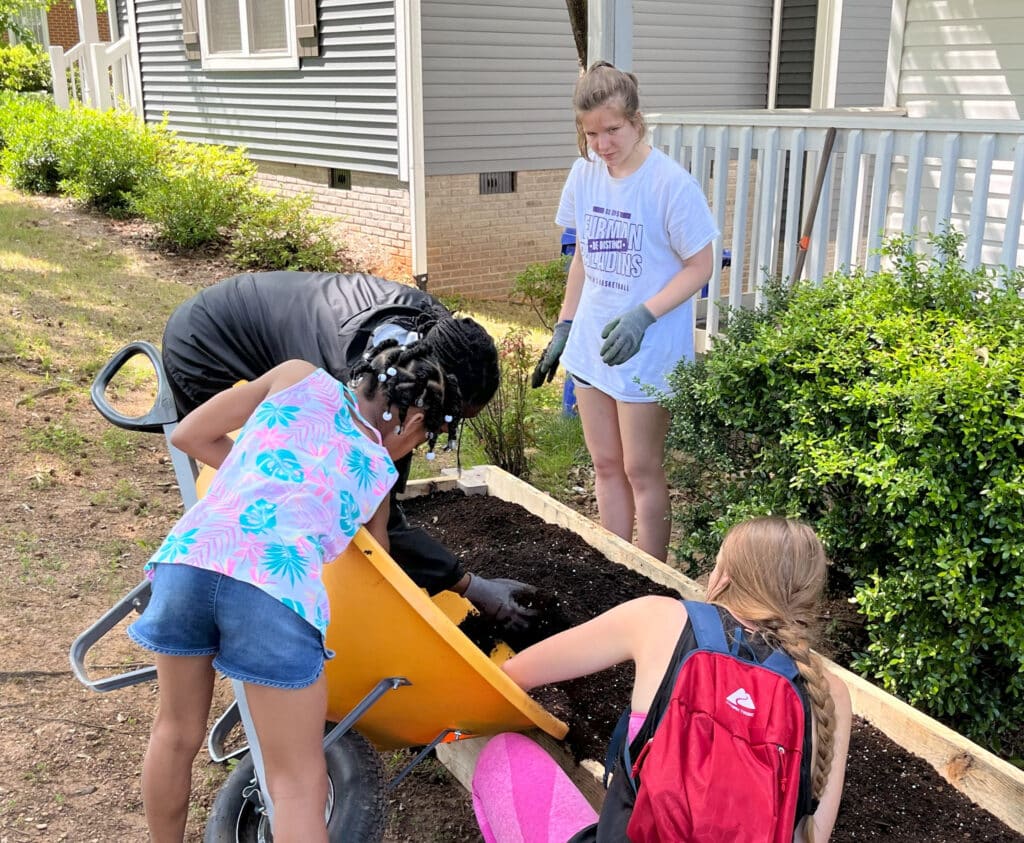 Our sustainable agriculture interns helped earlier in the month to build a plant bed for a Nicholtown family.
---
On top of all of our regular volunteers, we had seven groups come help us at Annie's House! The garden is truly transforming and we are so excited for the summer harvest! The agriculture team has also been able to help out in community member's gardens. In the picture below you can see all the weeds that they pulled just out of one backyard garden!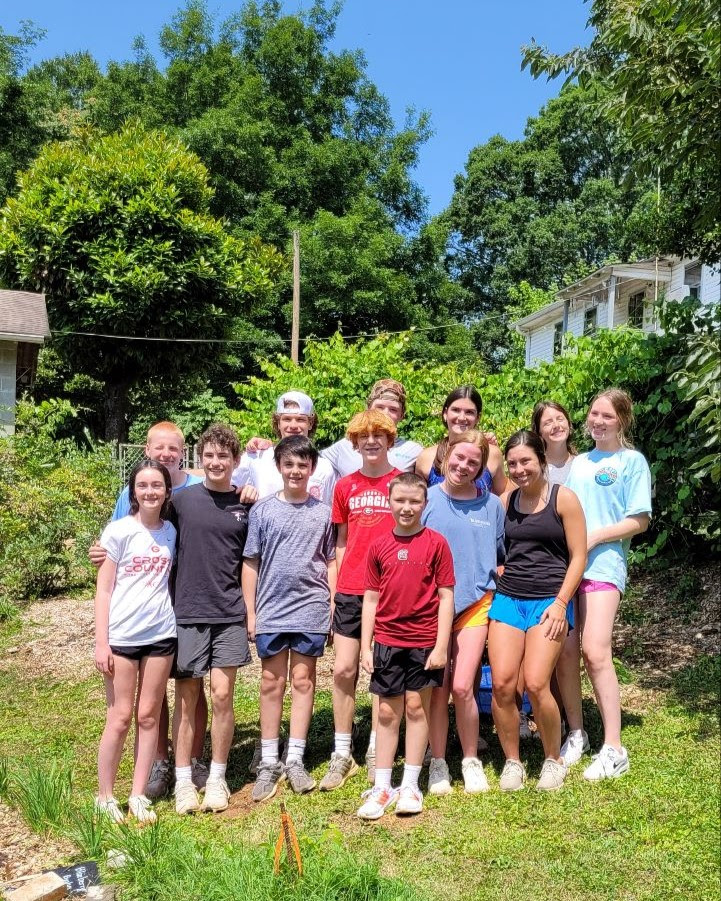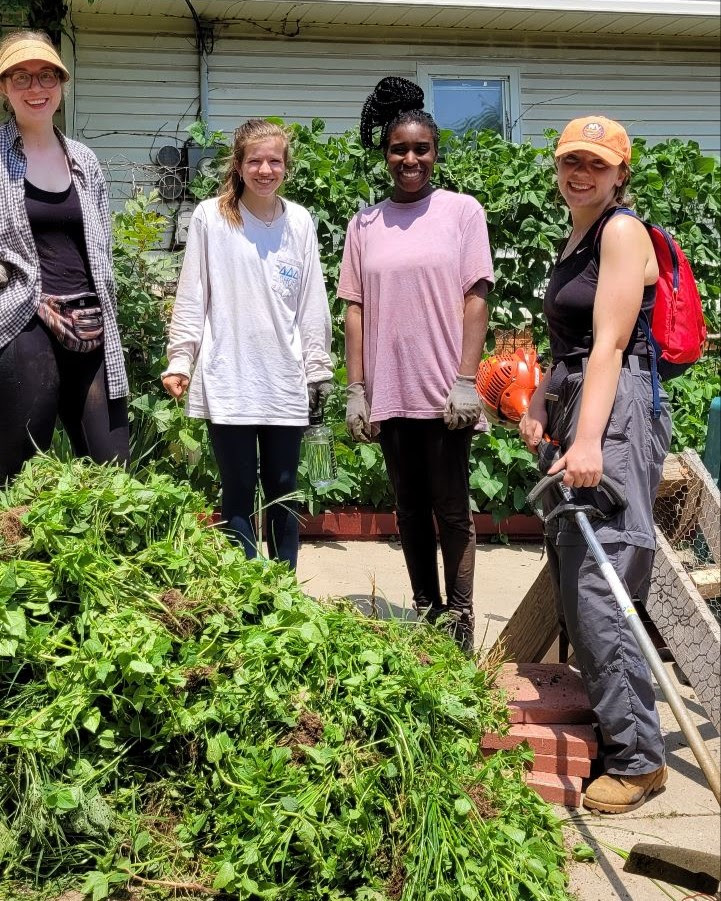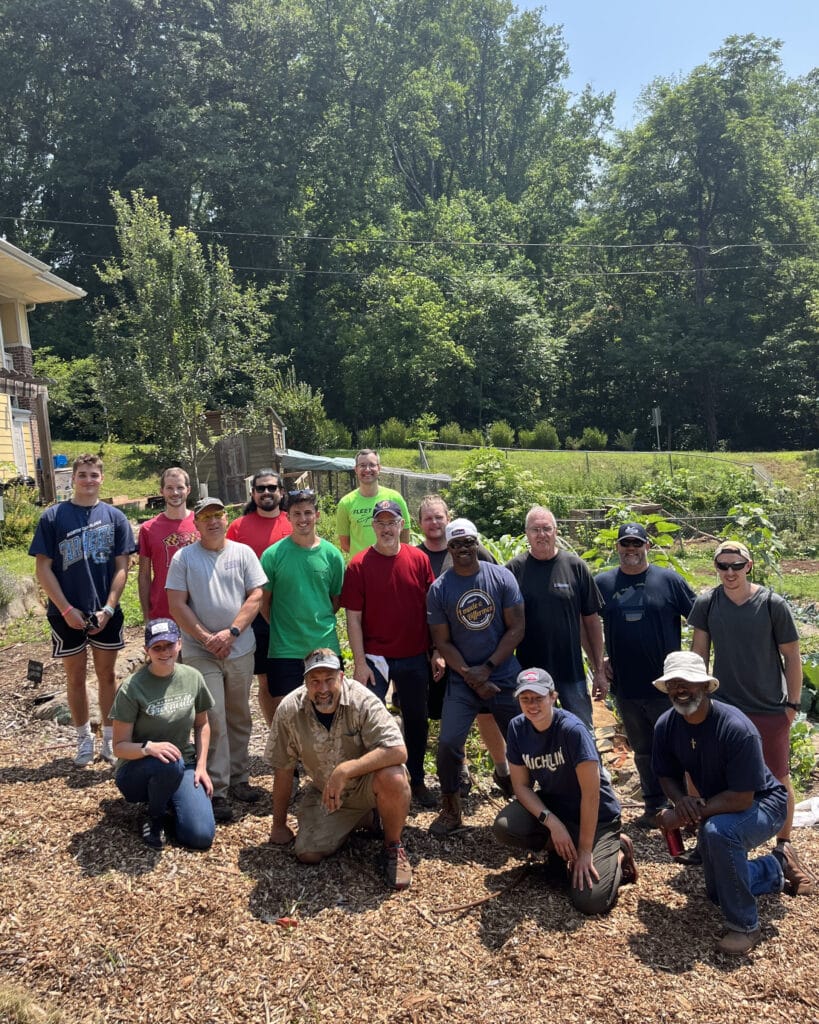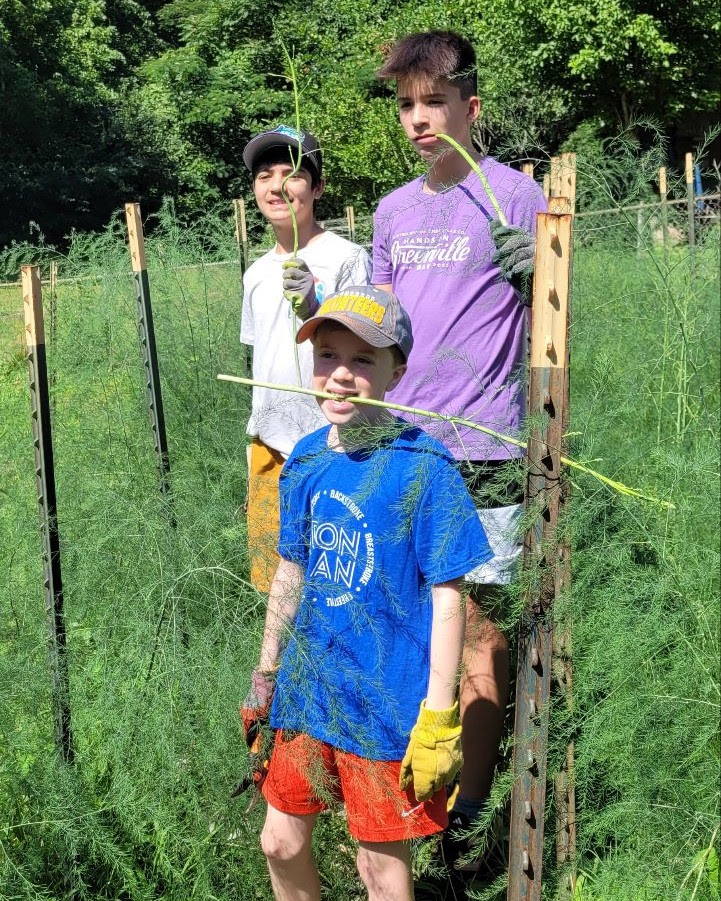 ---
Our Steward Fellows got started this month! The Steward Fellows Program provides civic and paid workforce development opportunities for high school age youth at Annie's House and within the surrounding community during the summer. So far, our Fellows have been helping out in the garden at Annie's House and have participated in several workshops taught by community partners. The students have learned about weatherization from Furman University's Community Conservation Corps, Soil Health from Greenville's Soil and Water Conservation District, and Renewable Energy from Earthwave Renewables. Our Fellows have also taken field trips to Furman University's farm and Shi Institute for Sustainable Communities as well as Rambling Rosa Farm. At these field trips, students have had the opportunity to learn more about sustainable agriculture and farming. We have a lot of exciting things planned and are looking forward to a great summer!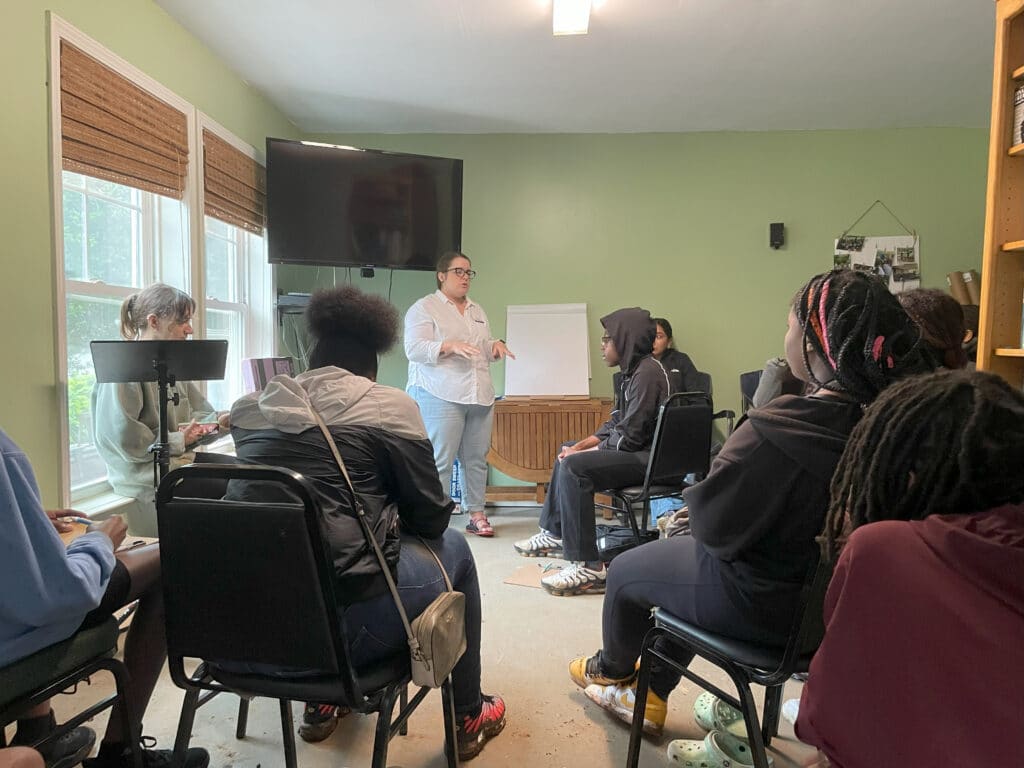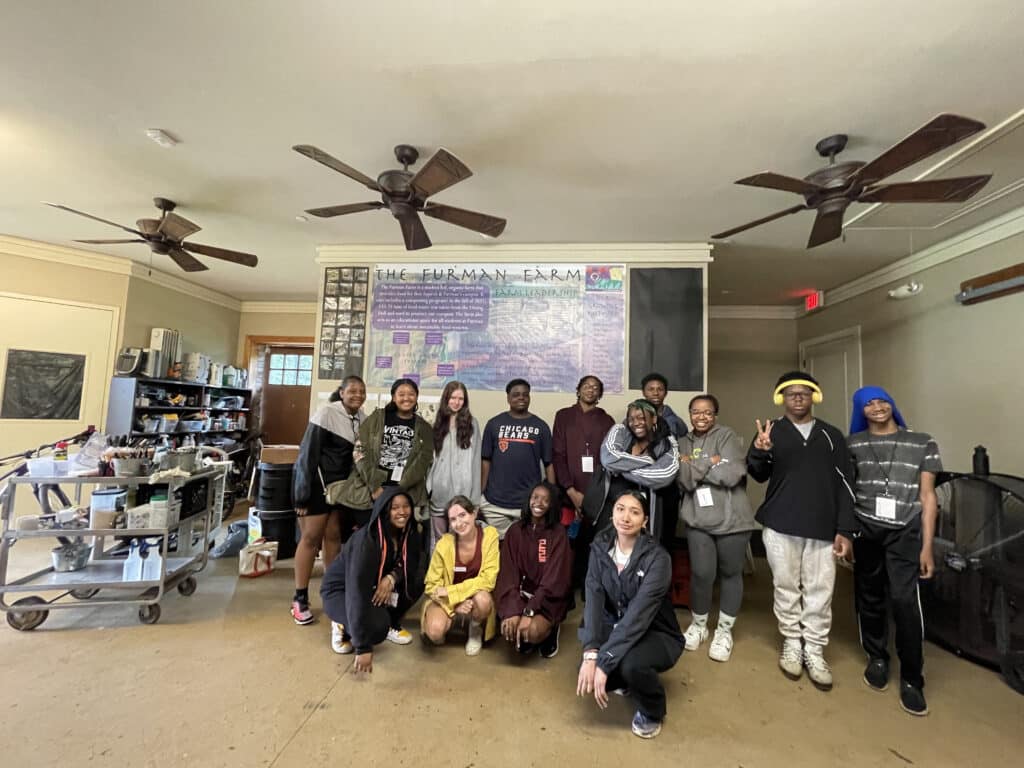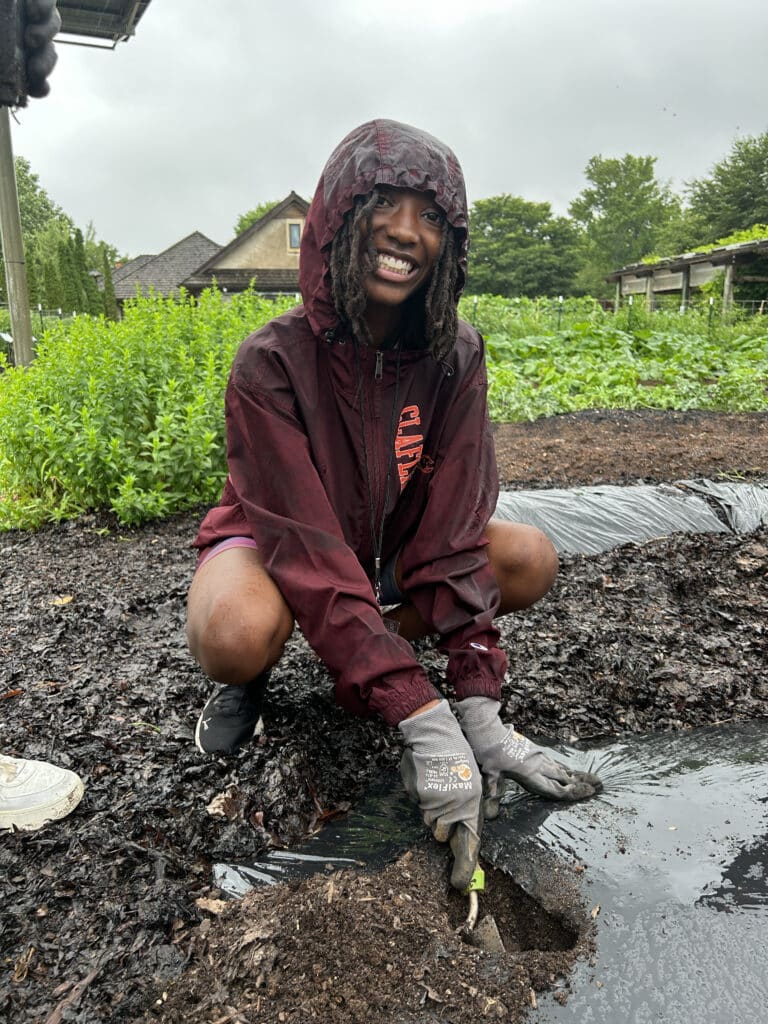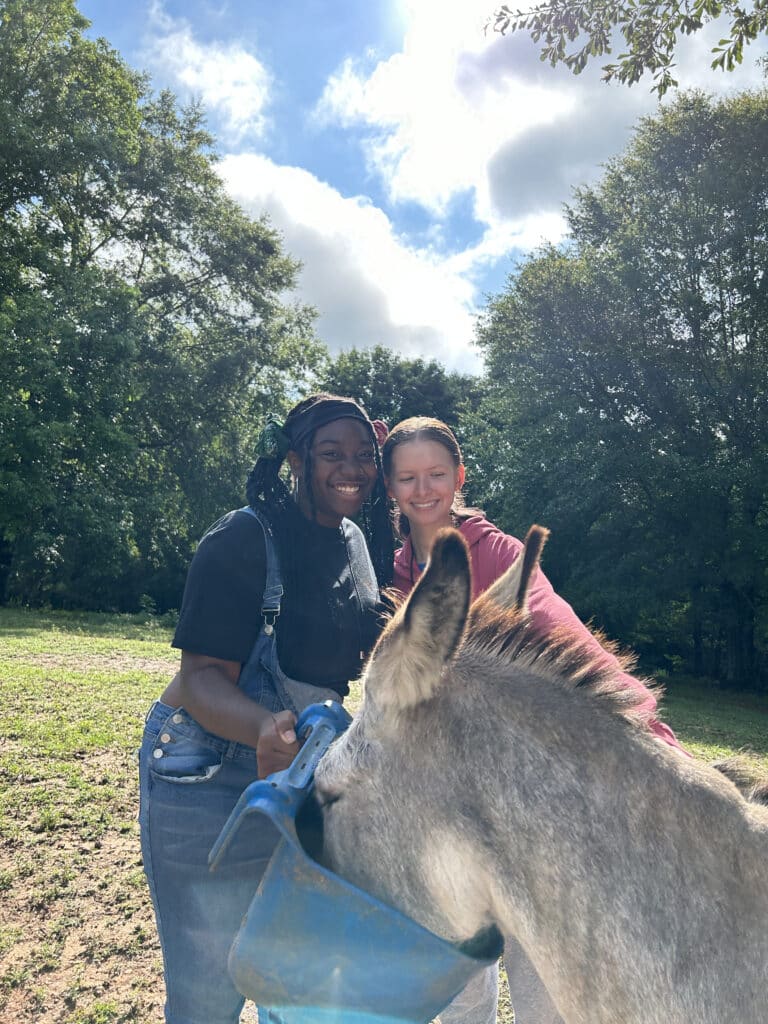 ---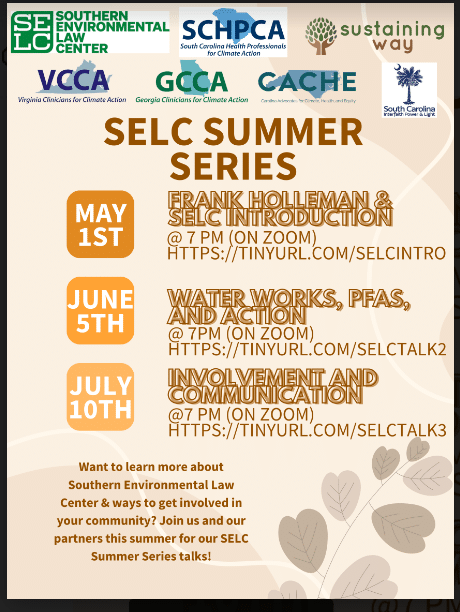 ---
---
Volunteer Opportunities and Giveaways
---
We deeply appreciate all of our volunteers at Sustaining Way and cannot thank them enough for coming to our various events. Looking to volunteer with us? Check out the new volunteer page on our website to explore all of the ways that you can get involved. We offer many opportunities to get your hands dirty and make a difference in the community.
We have updated our Garden Work and Learn Friday hours for the summer! We hold Garden Work and Learns every Tuesday from 3:00-5:00 p.m., Wednesday from 4:00-5:30 p.m., and Friday from 8:00-10:00 a.m. at Annie's House. (Note that these times are are always weather-dependent.) These are excellent opportunities to volunteer in the Annie's House garden while also getting all your gardening, composting, and sustainability questions answered by our amazing staff. We also hold monthly Service Days on the third Saturday of each month from 10:00 a.m.-12:00 p.m. Volunteers are always welcome at any of our events. We hope to see you in the garden soon!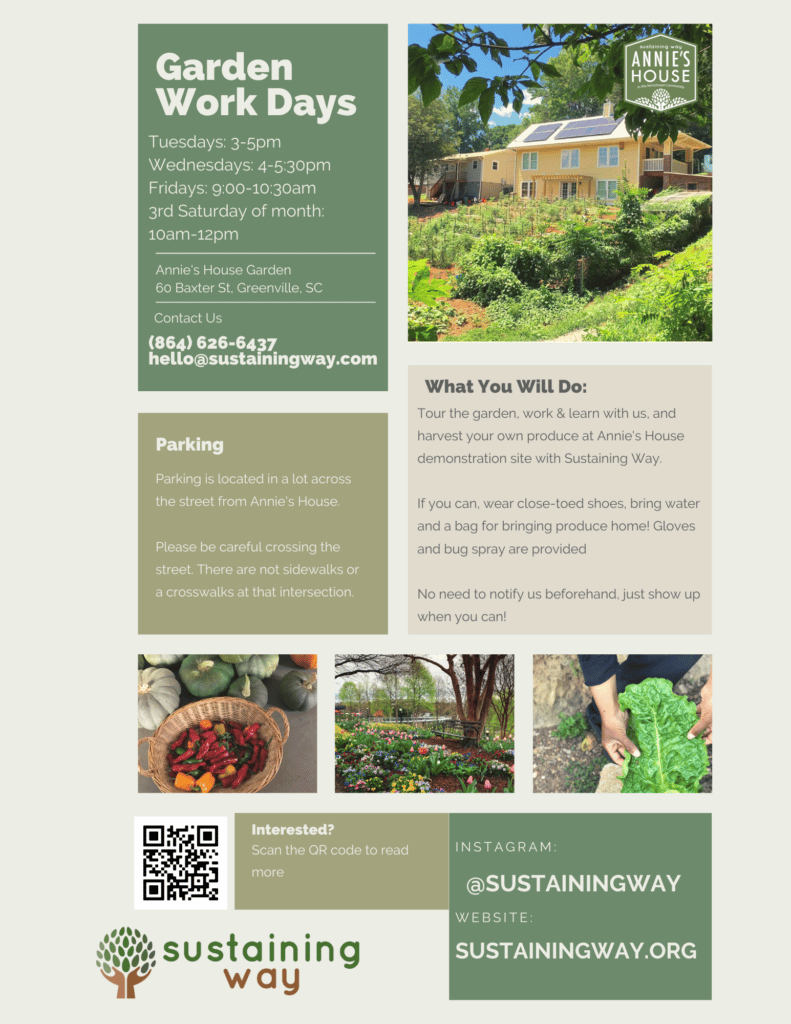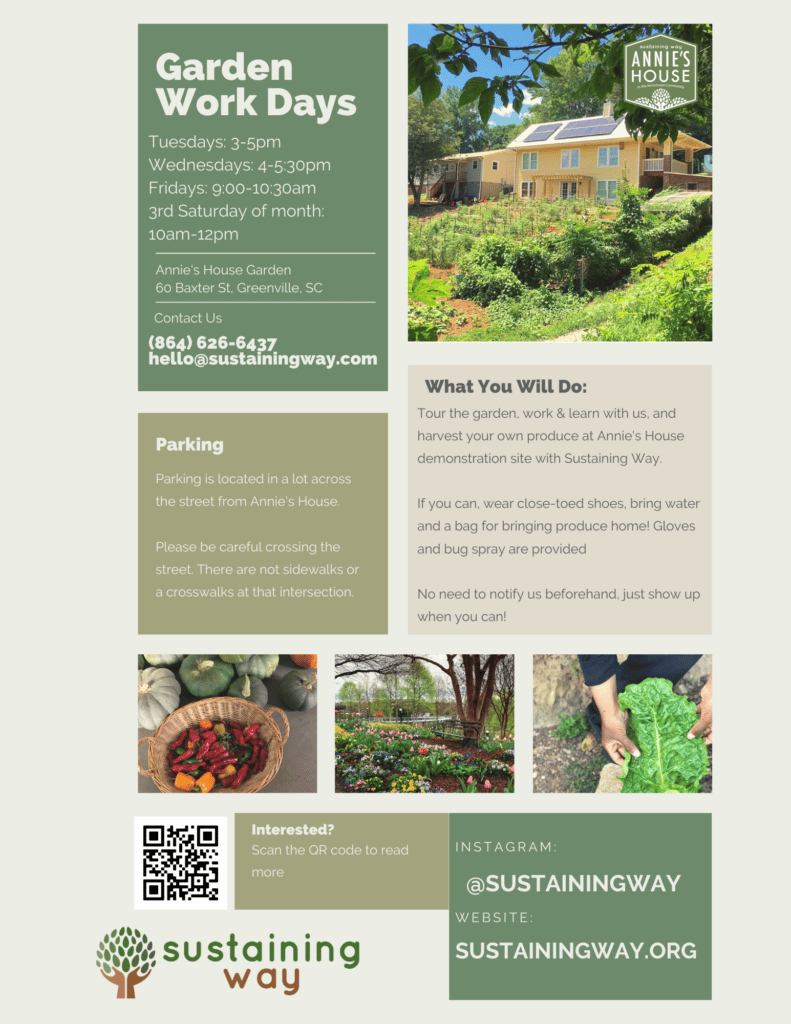 We hold additional virtual/remote volunteer opportunities if you are not located in the area or if gardening isn't your thing. Our volunteer interest form contains all of the categories of opportunities that we offer.
Come drop off cardboard and food scraps for compost at Annie's House during our Garden Work Day hours!
---
Volunteer of the Month:
Congratulations to Emma for being randomly selected as Sustaining Way's June Volunteer of the Month! Emma just recently started volunteering with Sustaining Way this past month! Emma will be receiving a cooler bag generously donated by REI as a token of our thanks for her time spent volunteering at Annie's House. Want to be entered into the raffle for Sustaining Way's next Volunteer of the Month? All you need to do is volunteer with us any time before the end of the month and you will be entered to win!
Want to be entered into the raffle for Sustaining Way's next Volunteer of the Month? All you need to do is volunteer with us any time before the end of the month and you will be entered to win!
---
Become a Sustainer Today!
Become a Sustainer of Sustaining Way! By giving any monthly amount, whether $5 or $500, you will be providing essential support for our life-changing programs, and provide us consistent income so we can better focus our efforts on our mission. These monthly donations make a huge difference to us and can gain you benefits like a produce card to use at our garden on site, reusable and sustainable goodies, or even a free energy home visit!
---
We always appreciate any donations, and similar to monthly sustainer donations, any donation amount helps to back our programs and initiatives, and ultimately our mission to use education, collaboration and advocacy to create sustainable, caring, and equitable communities for current and future generations.
---
If you ever want quick access to important links, you can visit this page to find all of them. Our website is also always home to everything, and very easy to navigate.
---
Follow us on:
Please write a review and/or follow us on social media. Please feel free to
like, comment, and share our posts and upcoming events.