July 2023 Newsletter
What's New With Sustaining Way?
In early July, our work with S.C. ports and our Community Giving grant addressing food insecurity reached fruition. We were able to give out an abundance of squash, eggplants, green beans, and green peppers at Spartanburg American Legion. Maranatha Farms, Roots of Life, and other community gardens kindly donated to produce. Our grant work continued in collaboration with Believer's Fellowship Food Bank in Spartanburg. We donated many boxes of corn, squash, and more.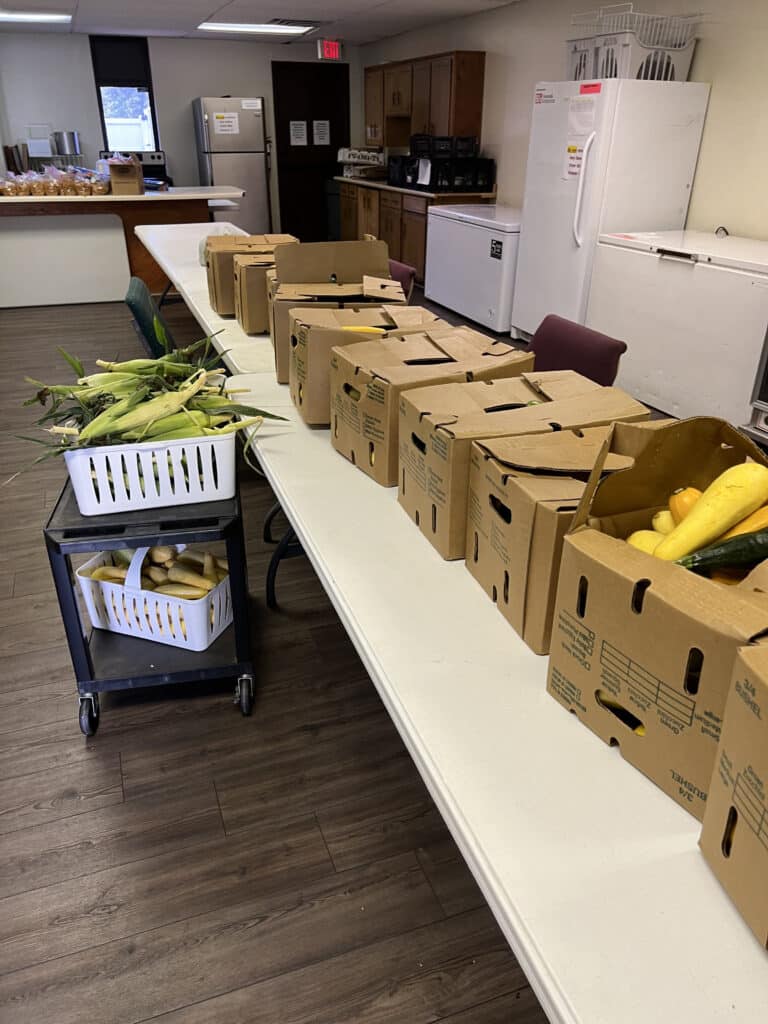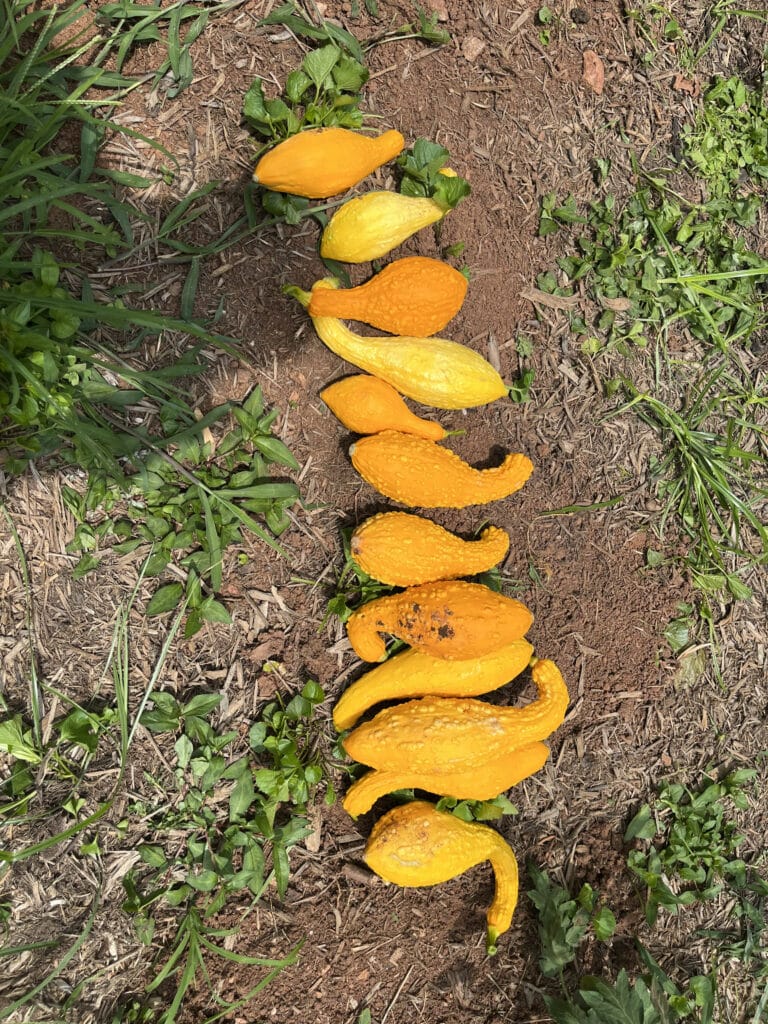 Our new community garden in New Washington Heights had a wonderful first harvest of squash, cucumbers, and bell peppers! The garden is flourishing and will continue to grow and maximize produce harvests.
---
Michael Brown, executive director, attended a variety of meetings and events in July. First, he had the privilege of traveling to Washington, D.C., and meeting with the Office of Juvenile Justice and Delinquency Prevention administrator to discuss racial equity and fairness in the juvenile justice system. He also presented information at the Department of Health and Human Services.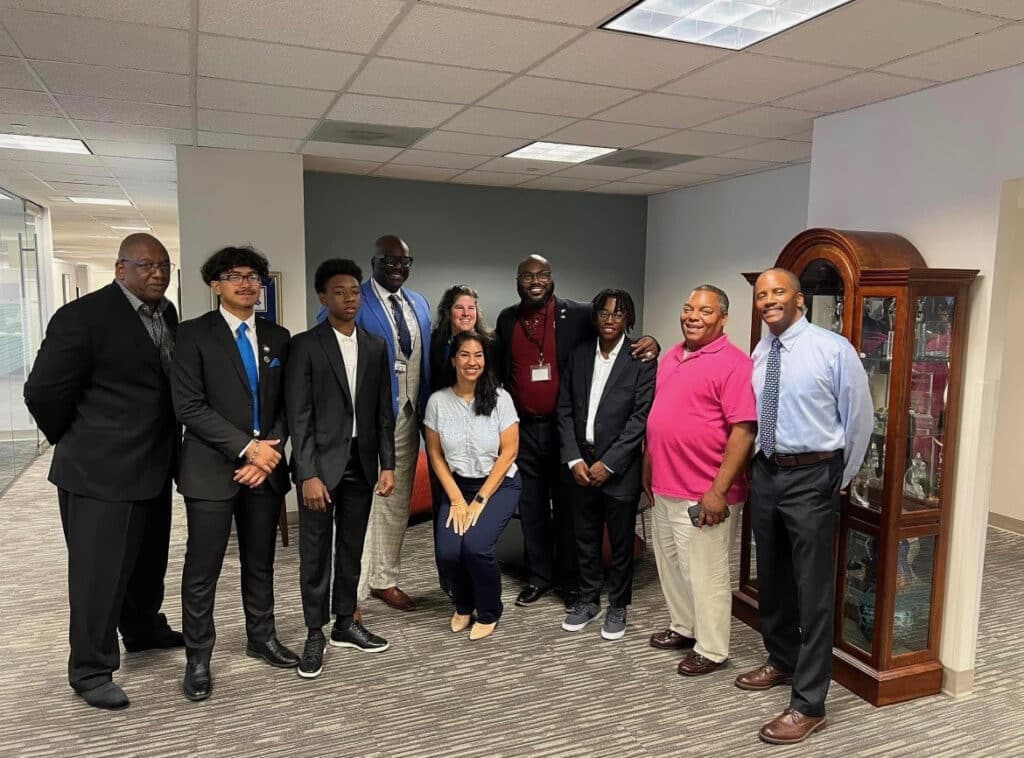 Michael also attended the board meeting for the National Farm to School and learned about the Edible Schoolyard Project. Additionally, Michael attended the SC DHEC Strong Academy closing session and officially graduated the program, which he can utilize for our impacted communities in Greenville and Spartanburg.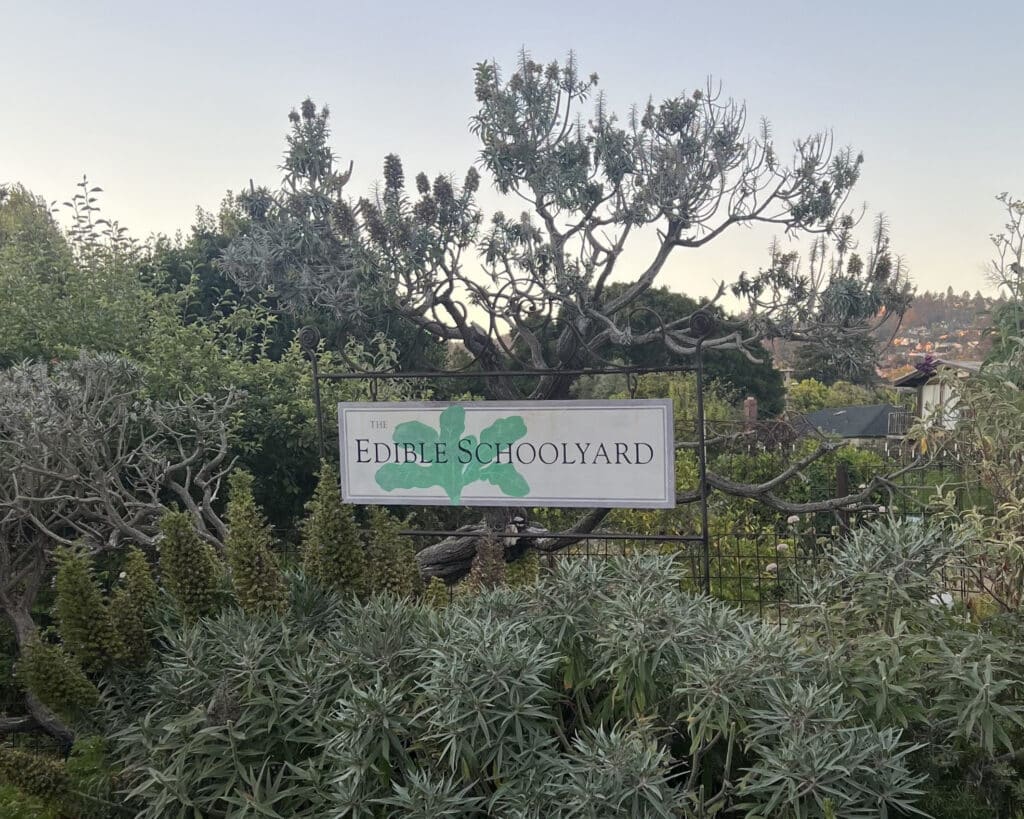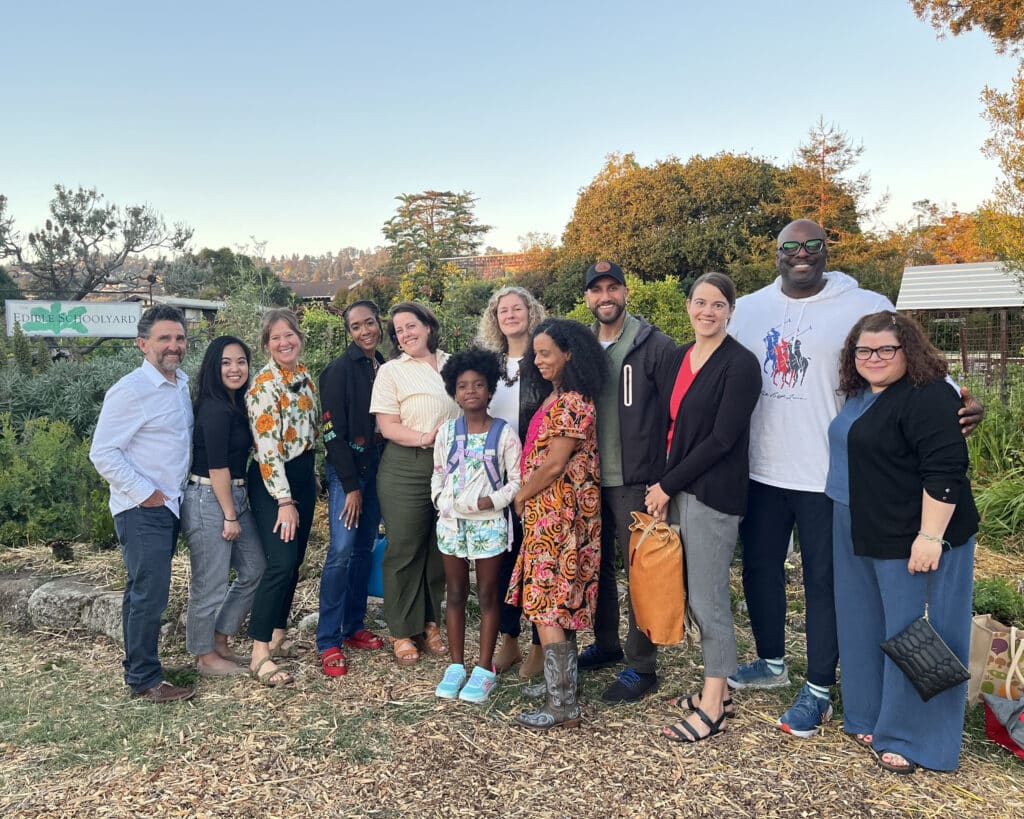 ---
A team of Sustaining Way staff and New Washington Heights Association leadership underwent Community Communication Training at New Washington Heights' Happy Hearts Community Center. This is part of our ongoing partnership with and support of this community.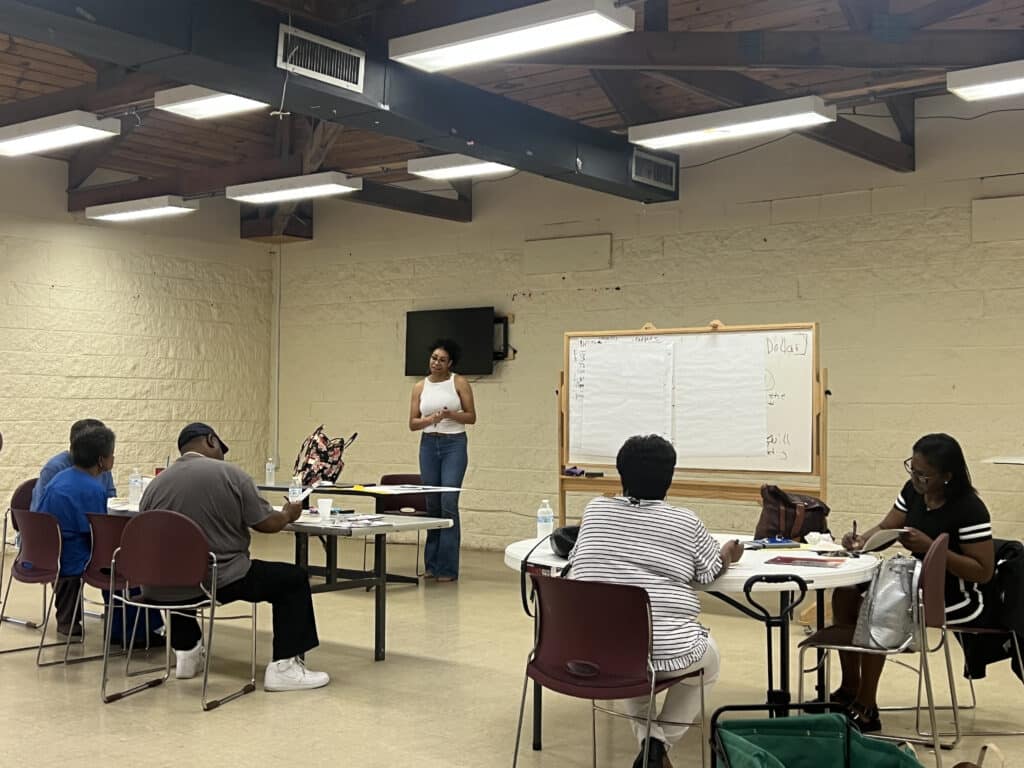 New Staff Member!
---
Meet Sustaining Way's newest full-time staff member!
Julia Sellers is the AmeriCorps Marketing and Development VISTA member at Sustaining Way for the 2023-2024 circuit. With over 17 years of communications experience, Julia's roles have included being a journalist and directing youth program communications for an international NGO. She graduated from the University of South Carolina with a B.A. in Journalism and Political Science. She'll complete her M.A. in Digital Communication from the University of North Carolina Chapel Hill in the spring of 2024. She's passionate about ending systemic poverty to keep Greenville affordable and equitable for all.
---
Available Positions!
Come and join the Sustaining Way Team! Below are the current and upcoming openings – you can always browse them on the Careers page of our website and apply through the Indeed job postings.
Impact and Growth (Nonprofit Executive) VISTA. Are you passionate about making a positive impact and contributing to bring about a world where all neighborhoods, people, and nature thrive? Are you interested in developing yourself to be a nonprofit leader? Join our team as a Nonprofit Executive VISTA Member and take on a crucial role in driving growth and ensuring effective governance for Sustaining Way!
People Development VISTA. This VISTA project will build the capacity of Sustaining Way by helping the organization further develop existing adult and youth development programs and activities. The People Development VISTA will support organizing educational events/programs, documenting/organizing adult and youth programs and associated curriculum, recruiting and coordinating volunteers to support development programs, developing methods to track program impacts and "check-in" on past program graduates, and assisting with increasing resident engagement in development programs. All efforts will be addressed to serve the Nicholtown community, a historically marginalized community.
Storyteller. The Storyteller will assist staff in capturing stories pertaining to the various programs at Sustaining Way and those who have been involved in or impacted by them.
Sustainable Agriculture Intern. The Sustainable Agriculture Intern will support staff in maintaining and developing our urban farm at Annie's House, as well as our various community agriculture programs and initiatives, along with teaching youth about agriculture.
---
Our partner, South Carolina Interfaith Power and Light, also has a recent job opening! Read below for more details.
SCIPL seeks a new innovative Executive Director to help chart the organization's direction and coordinate climate justice and energy sustainability programming. The mission of South Carolina Interfaith Power and Light (SCIPL) is inspired by diverse faith perspectives to respond to climate change and to care for the Earth and all its inhabitants by engaging people of faith to work together for a just and sustainable future. Learn more about our programming by visiting www.scipl.org.
For more information, please contact hello@scipl.org.
Program and Community Updates
Our Steward Fellows completed their six-week program in July! The Steward Fellows Program provides civic and paid workforce development opportunities for high school youth. They work at Annie's House and within the surrounding community during the summer. Our Fellows spent the summer helping out in the garden at Annie's House and participating in several workshops taught by community partners. The students learned about several topics under the umbrella of sustainability, from food and landscape to advocacy. Additionally, students learned various personal and professional skills, from conflict resolution to networking. In July, our Fellows also took field trips to ReWa, Soul Yoga Studio, ReCraft, and a hike with GOAT. We had a fantastic summer and look forward to celebrating the students in early August with a graduation ceremony.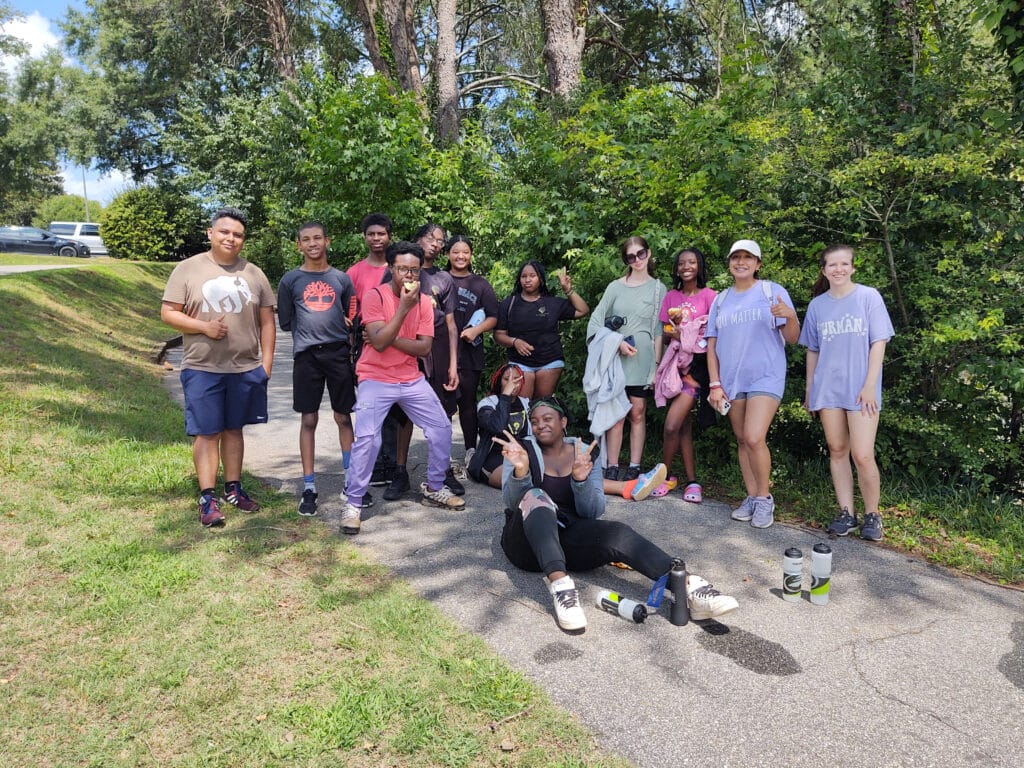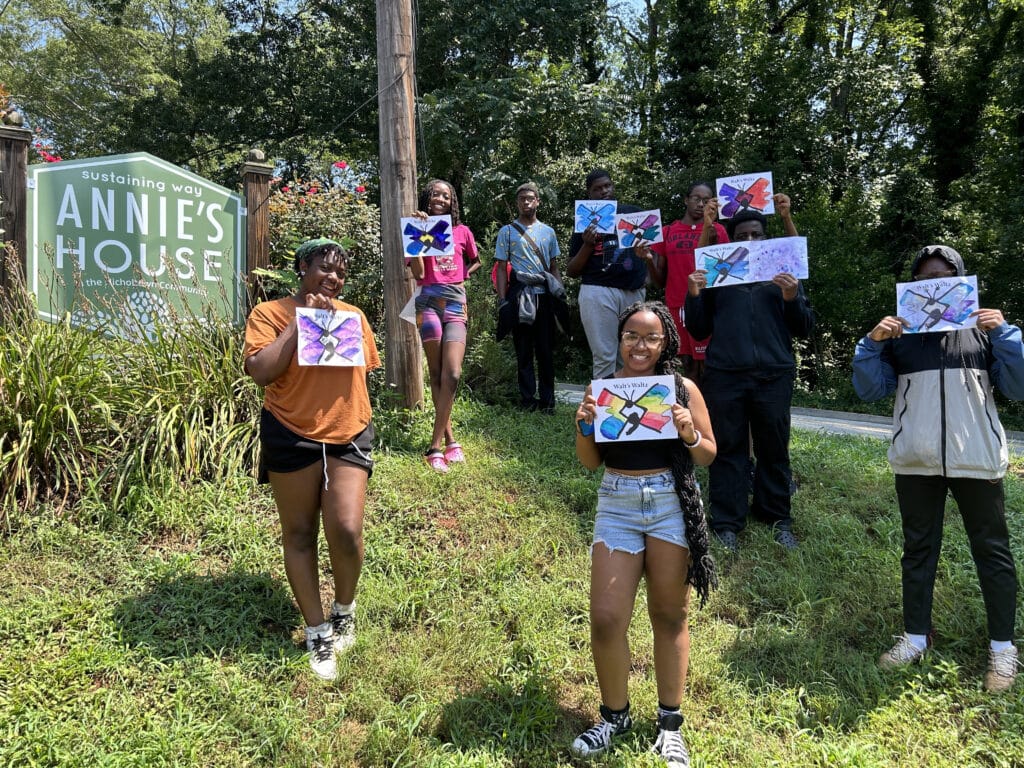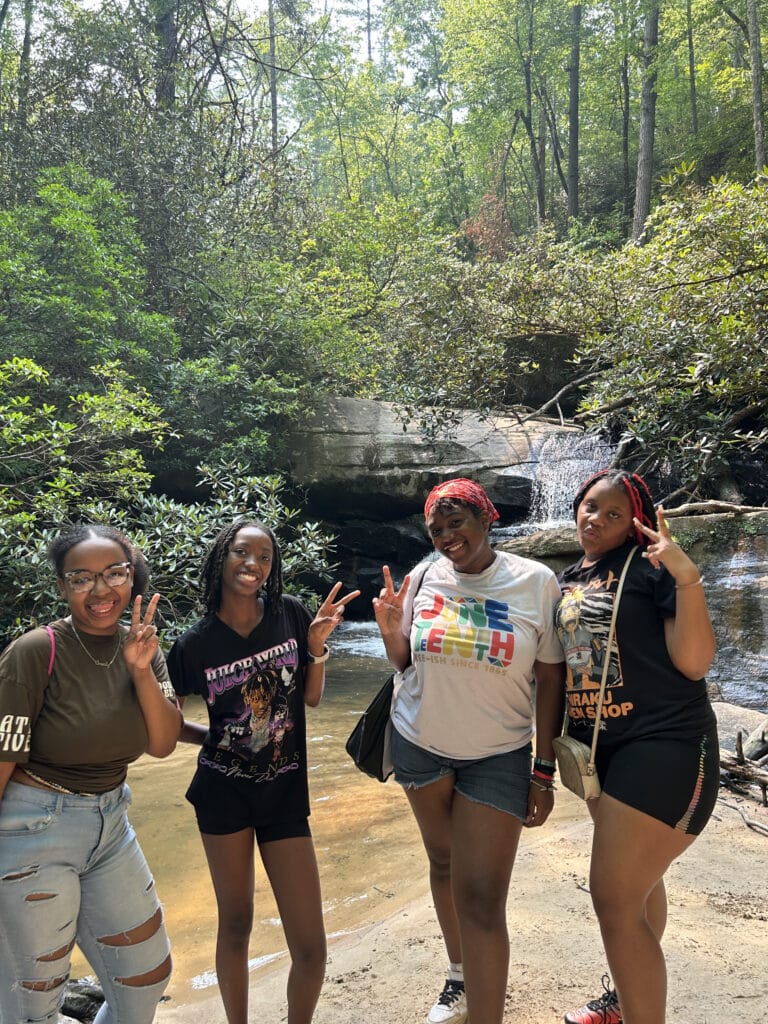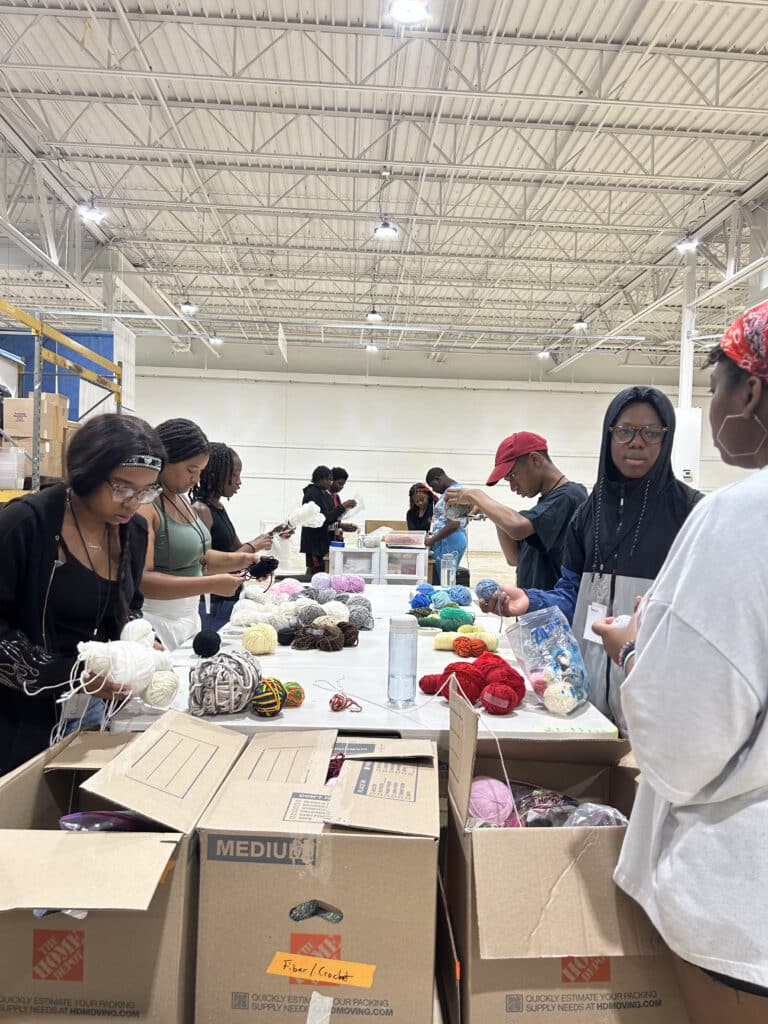 ---
Charlie's Rainbow Smoothies is a local business started by nine-year-old Charlie, whose ambition is to help people, particularly kids her age, realize that consuming healthy foods and drinks can be a very accessible and fun thing to do. Her mom, Keonte, has helped her start her business and attend local events in the past year. They have helped distribute food at Meals and Masks, and made infused waters and smoothies to share with the Nicholtown Community! Infused waters and smoothies are a great way to use things from the garden and encourage hydration. In the last week of the month, they handed out more than 80 cups of smoothies and infused water! Thank you for all of your help, Keonte and Charlie!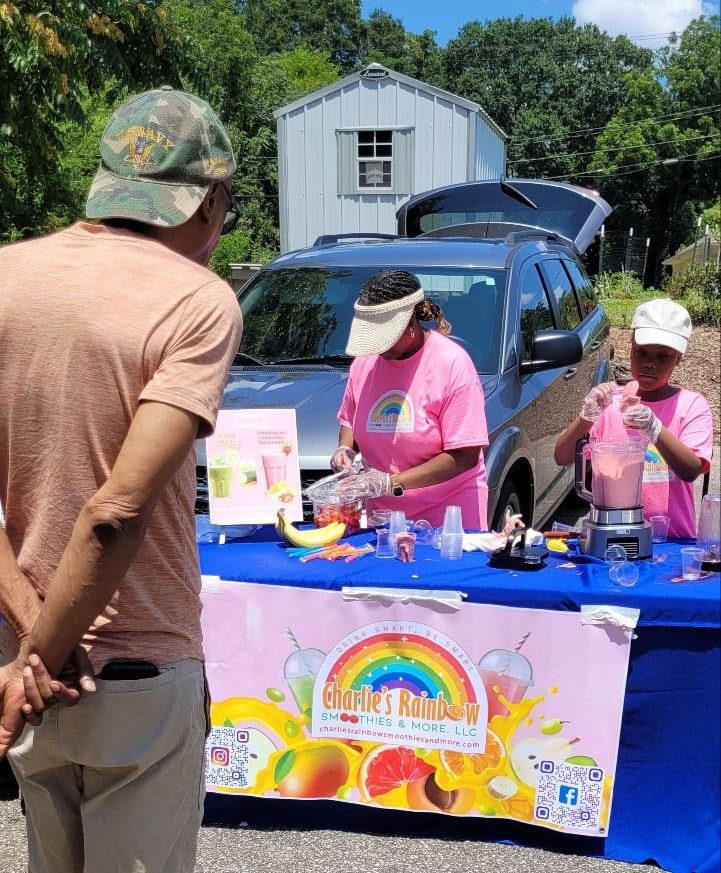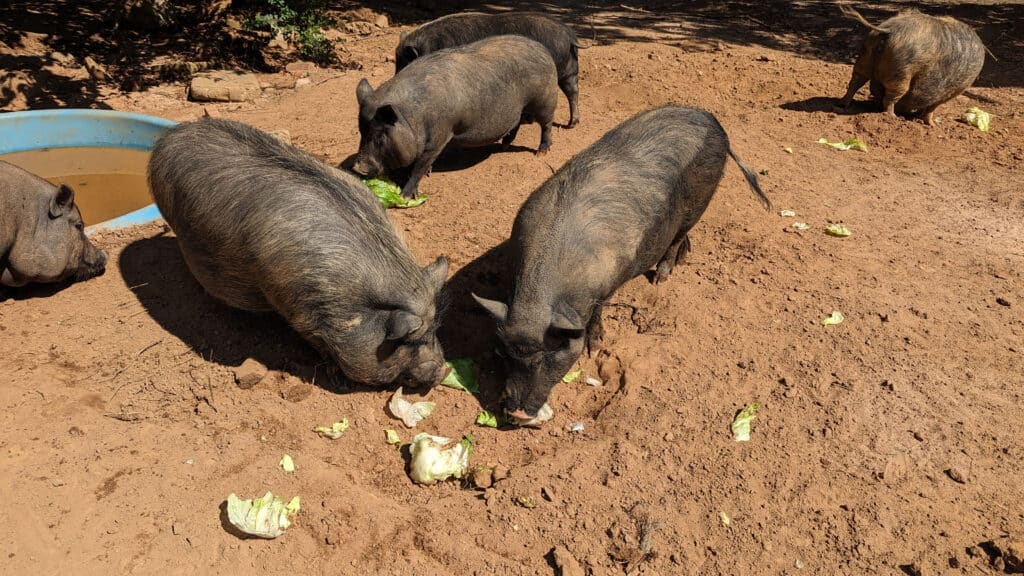 Our partners at Rambling Rosa Farms are putting our spoiled leftovers to great use by feeding them to pigs!
We had a great time tabling at the downtown TD Farmers' Market to share about what we do at SW and the available volunteer and full-time opportunities.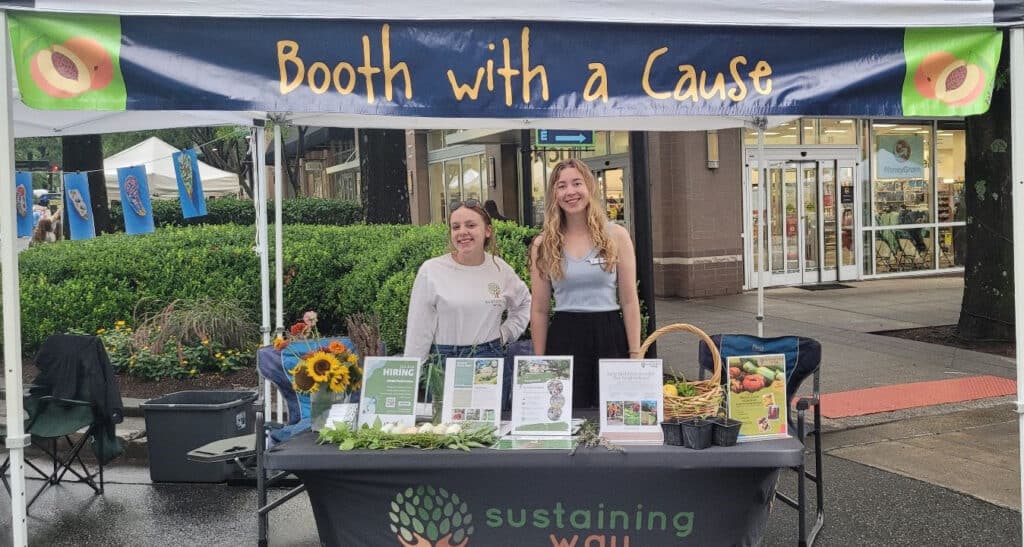 ---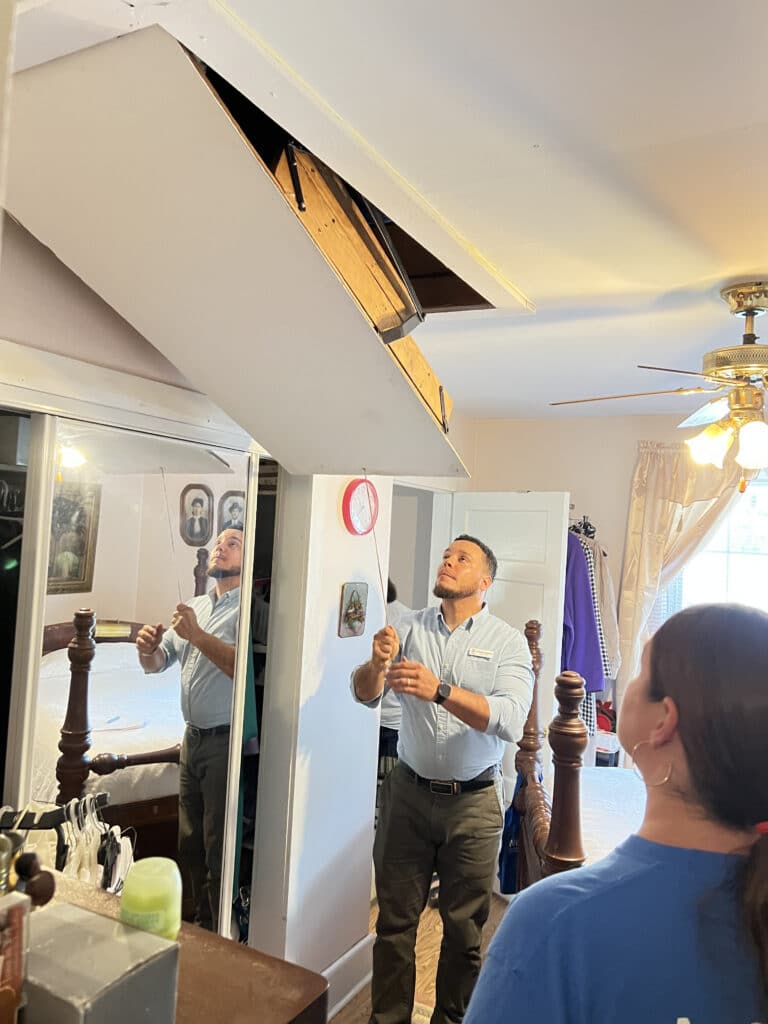 Our Energy Specialist and Energy VISTA, Preston Johnson and Rebekah Kenowski visited Miss Lou's Nicholtown home for an initial diagnostic Energy Home Visit to assess her home's energy usage. The 86-year-old was born in the home her father built over 100 years ago. Preston and Rebekah inspected Miss Lou's systems, windows, doors, crawl space, and attic for updates to lower her electric bill. Additionally, Miss Lou keeps her A/C at 78 degrees daily, which is the recommendation to keep a home energy efficient during the summer months. They will return for a follow-up visit in August to carry out some of the identified fixes in her home.
---
We will host a free food preservation workshop next Friday, August 11th, from 3 p.m. until 5 p.m. at the Nicholtown Community Center. Come learn about this great sustainable food storage method and take home your own jar of squash and tomato sauce! Secure your spot and register with the link on the flyer.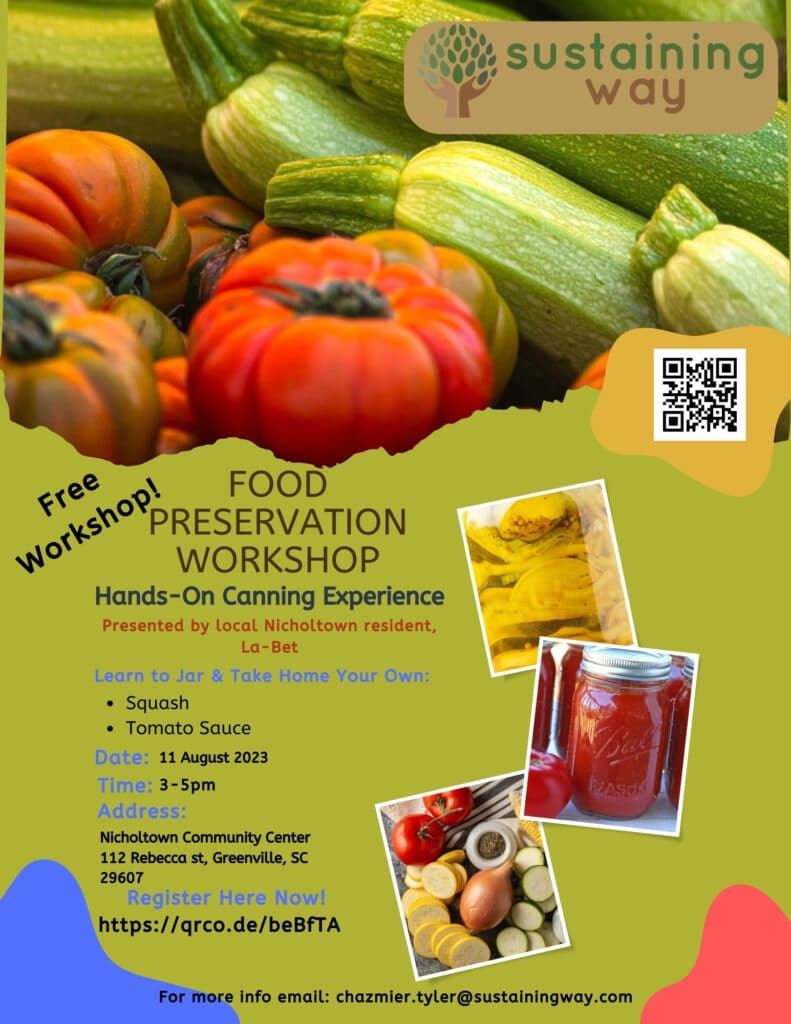 ---
On Saturday, August 19th, we will have our second community Open House, with a cookout at Annie's House. We will have healthy, delicious food for everyone along with drinks and the classic summer favorite: fruit popsicles. We would love to see you there!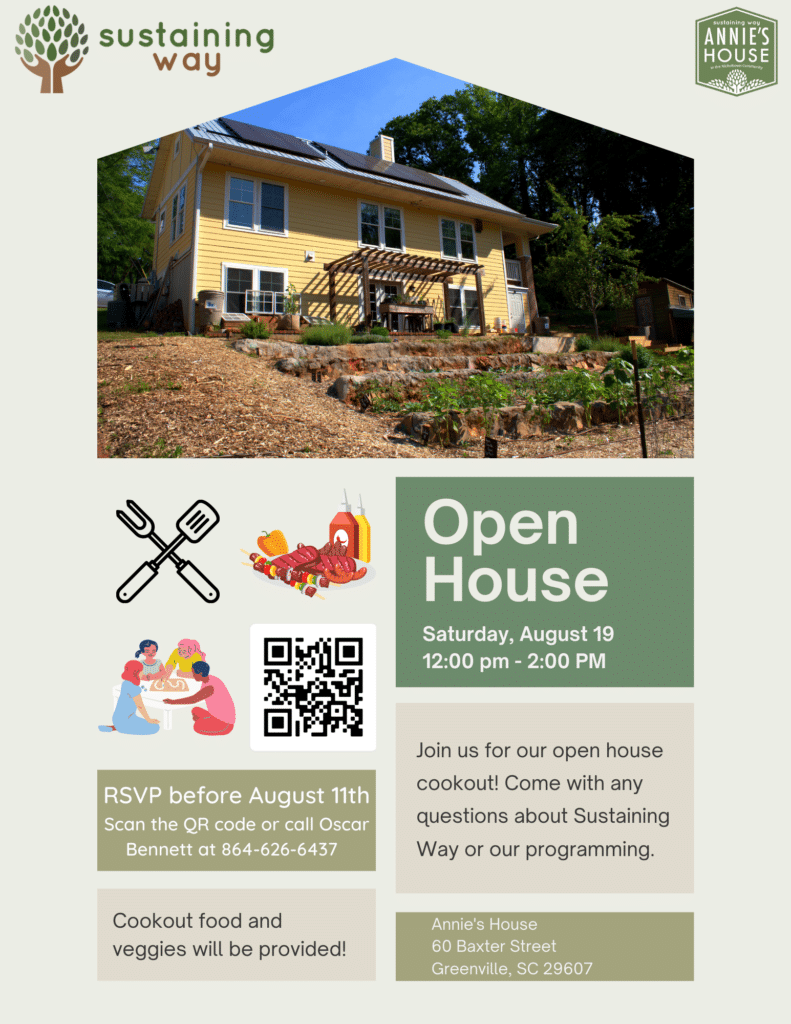 ---
Our friends at Save our Saluda are having a workshop on Wednesday, August 23rd, from 6 p.m. until 8 p.m. in Marietta to teach about benefits of cover crops and financial assistance available for these and other soil conservation practices! The workshop is free, includes a barbecue dinner, and will be translated into Spanish. Please RSVP by August 18th.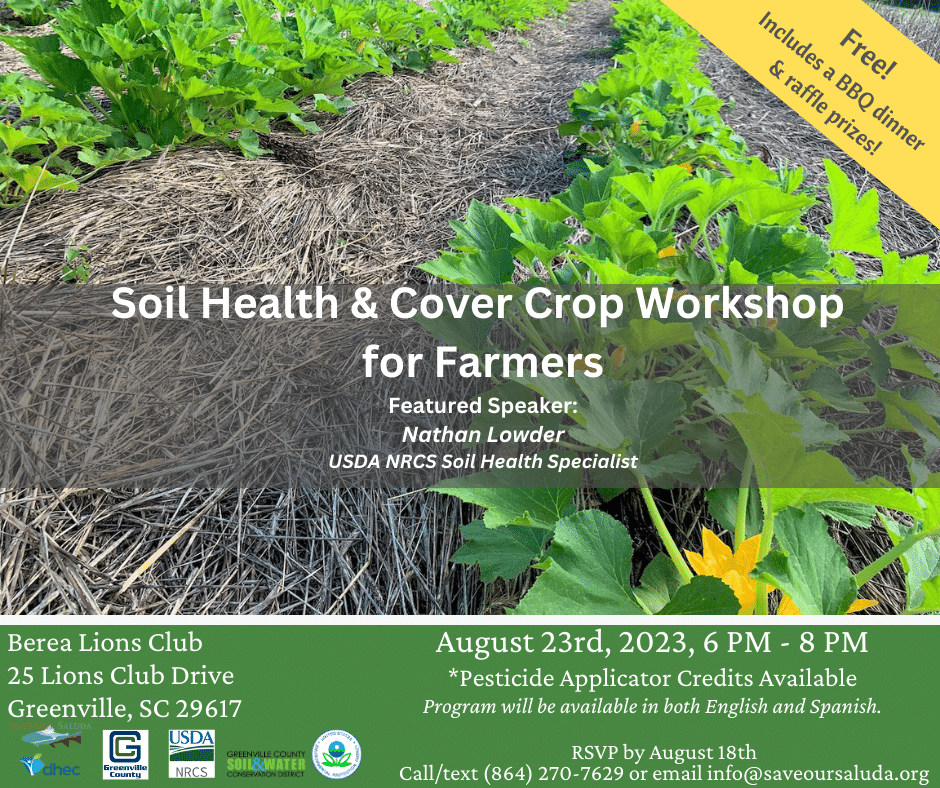 ---
We want to enable all of Nicholtown to vote in upcoming elections. This event will start on September 9th at Annie's House. We hope you can join us!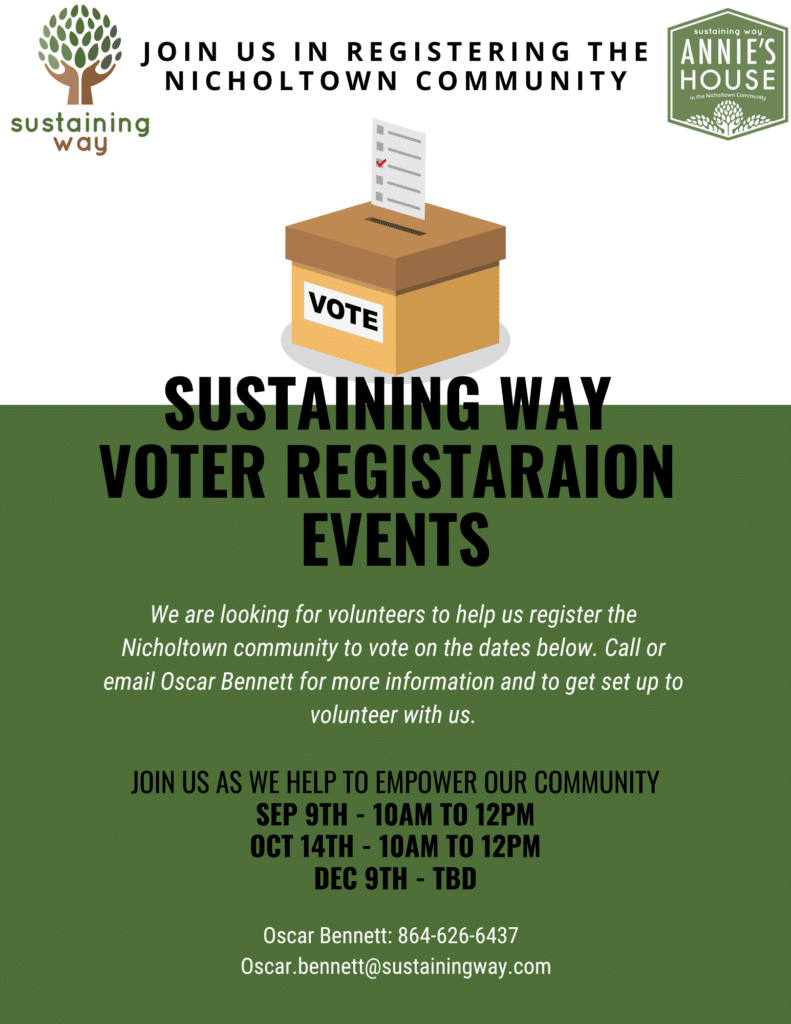 ---
We will have a Community Forum event at the Nicholtown Community Center on September 26th at 6:30 p.m. We will discuss mental health in the Black community and substance abuse connection. It is free and open to the public.
---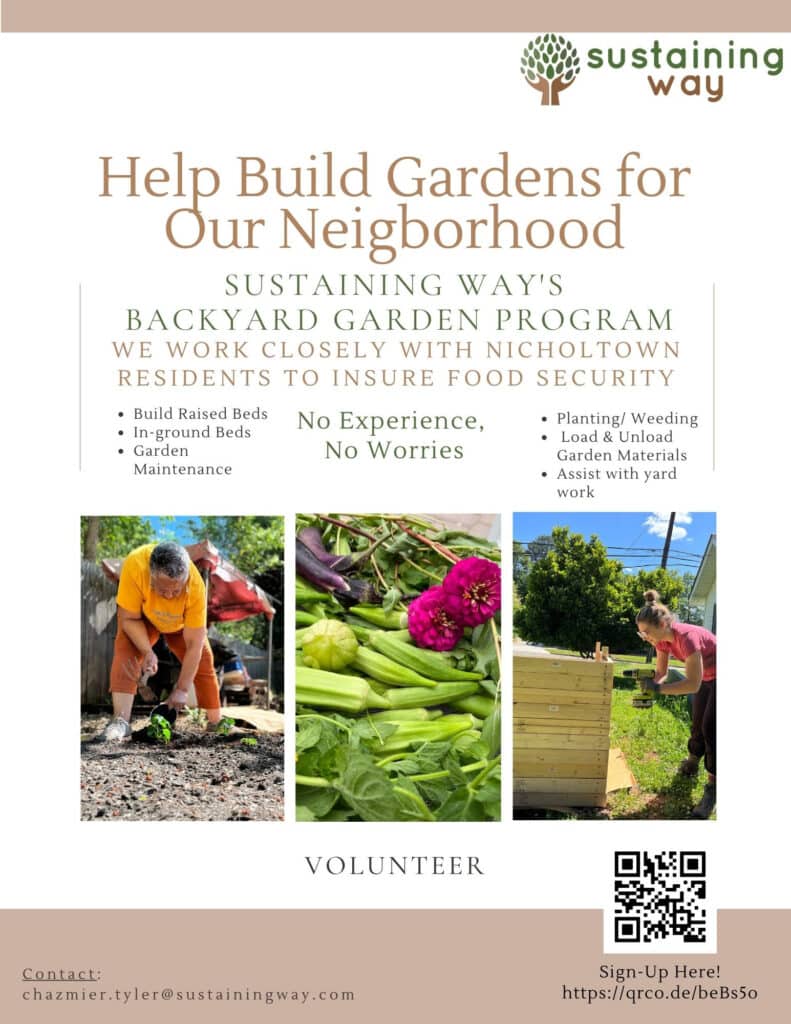 ---
Volunteer Opportunities and Giveaways
---
We deeply appreciate all of our volunteers at Sustaining Way and cannot thank them enough for coming to our various events. Looking to volunteer with us? Check out the new volunteer page on our website to explore all of the ways that you can get involved. We offer many opportunities to get your hands dirty and make a difference in the community.
We have updated our Garden Work and Learn Friday hours for the summer! We hold Garden Work and Learns every Tuesday from 3:00-5:00 p.m., Wednesday from 4:00-5:30 p.m., and Friday from 8:00-10:00 a.m. at Annie's House. (Note that these times are are always weather-dependent.) These are excellent opportunities to volunteer in the Annie's House garden while also getting all your gardening, composting, and sustainability questions answered by our amazing staff. We also hold monthly Service Days on the third Saturday of each month from 10:00 a.m.-12:00 p.m. Volunteers are always welcome at any of our events. We hope to see you in the garden soon!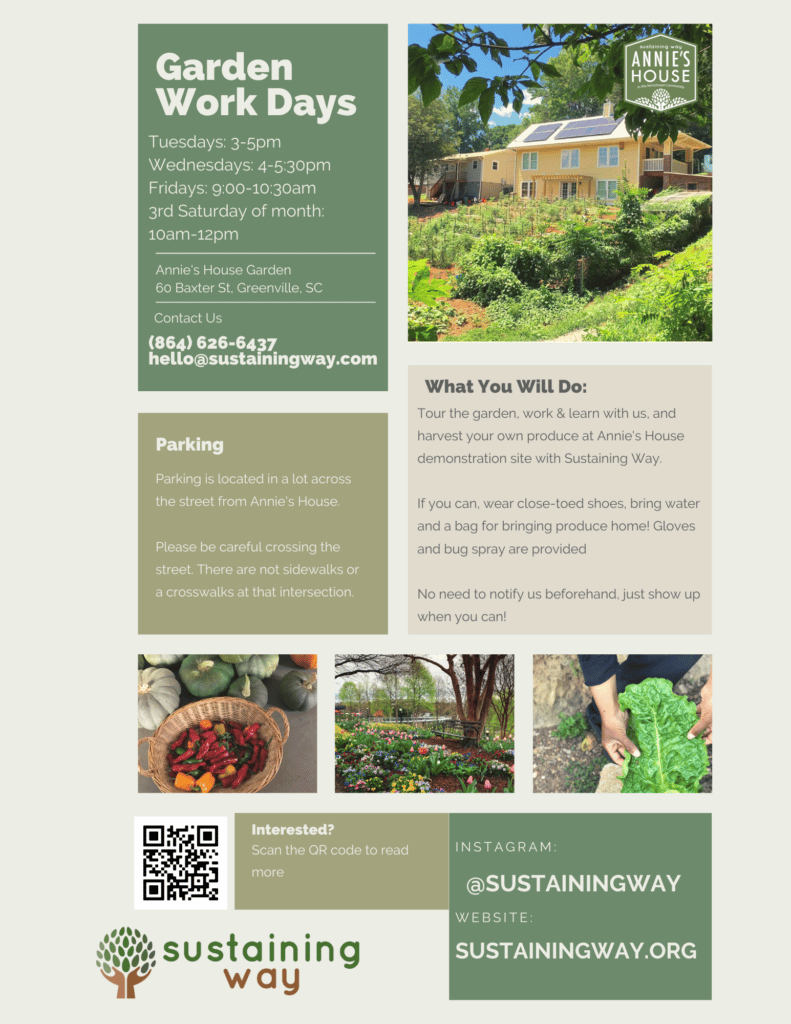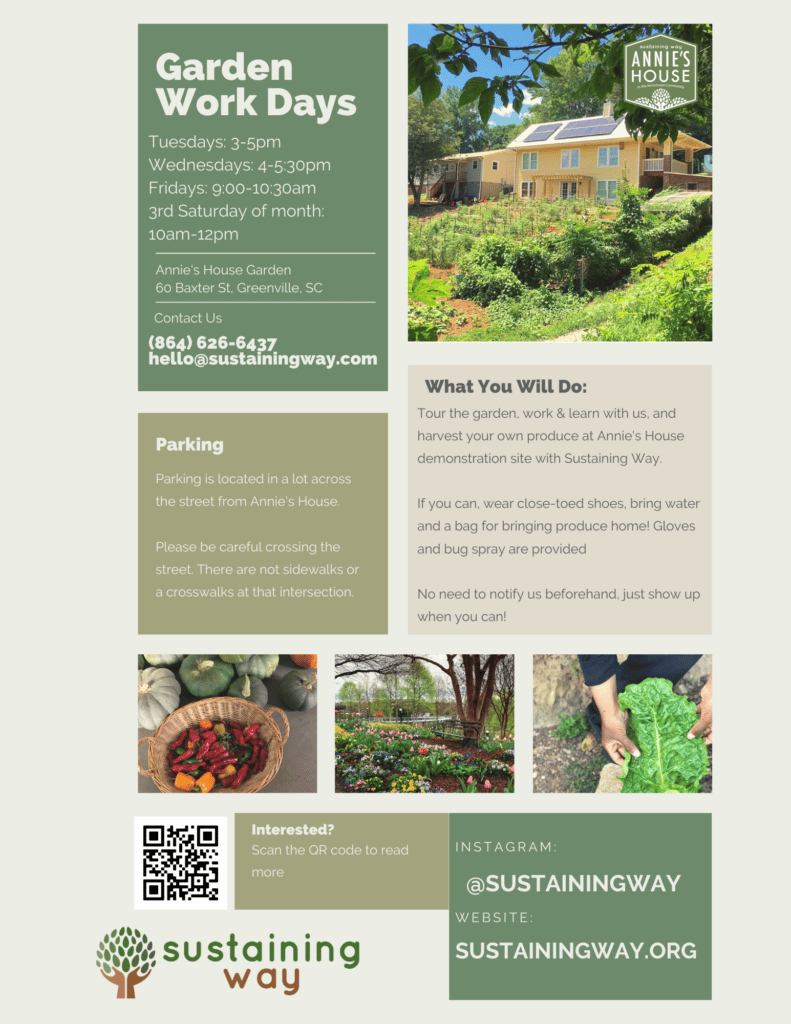 We hold additional virtual/remote volunteer opportunities if you are not located in the area or if gardening isn't your thing. Our volunteer interest form contains all of the categories of opportunities that we offer.
Come drop off cardboard and food scraps for compost at Annie's House during our Garden Work Day hours!
---
Volunteer of the Month:
Congratulations to Hilary for being randomly selected as Sustaining Way's July Volunteer of the Month! Hilary is a long-term volunteer with Sustaining Way and has helped during our garden workdays for well over a year! Hilary will receive a gift card generously donated by Swamp Rabbit Cafe & Grocery as a token of our thanks for her time spent volunteering at Annie's House.
Want to be entered into the raffle for Sustaining Way's next Volunteer of the Month? All you need to do is volunteer with us any time before the end of the month and you will be entered to win!
---
Become a Sustainer Today!
Become a Sustainer of Sustaining Way! By giving any monthly amount, whether $5 or $500, you will be providing essential support for our life-changing programs, and provide us consistent income so we can better focus our efforts on our mission. These monthly donations make a huge difference to us and can gain you benefits like a produce card to use at our garden on site, reusable and sustainable goodies, or even a free energy home visit!
---
We always appreciate any donations, and similar to monthly sustainer donations, any donation amount helps to back our programs and initiatives, and ultimately our mission to use education, collaboration and advocacy to create sustainable, caring, and equitable communities for current and future generations.
---
If you ever want quick access to important links, you can visit this page to find all of them. Our website is also always home to everything, and very easy to navigate.
---
Follow us on:
Please write a review and/or follow us on social media. Please feel free to
like, comment, and share our posts and upcoming events.