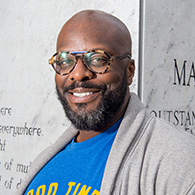 Michael Brown is the Executive Director of Sustaining Way with its flagship demonstration site, Annie's House, located in historic Nicholtown. A native of Spartanburg, Michael holds a B.A. in Political Science from Alabama A&M University, an M.P.A. from The Ohio State University, and a J.D. from the University of South Carolina School of Law. Michael served 12 years as the District One Representative for Spartanburg County Council, was the first African American Vice-Chair and chaired the Public Safety and Judiciary Committee and was a long serving member of the Economic Development Committee having worked directly to establish 20k jobs and delivering more than $8 billion of development. Among many community service roles, he has served on the South Carolina Bar Board of Governors, serves as President of the Spartanburg NAACP, is an alumnus of the Liberty Fellowship and is an Aspen Global Leadership Fellow. A trained apiarist certified in Sustainable Agriculture and Permaculture, Michael serves on the Boards of Directors for the South Carolina Food Policy Council and the Carolina Farm Stewardship Association, respectively. He works daily to combat the reality of food deserts in communities throughout the state. As a recognized environmental justice advocate, Michael champions sustainable approaches in community resiliency through energy policy reforms, implementation of efficient energy alternatives in low income communities, affordable housing innovation and transformative healthy lifestyle practices. Michael's passion about helping to "heal the land" propelled him to start in 2019 a regenerative urban farm, Roots of Life. Contact Michael via email at michael.brown@sustainingway.com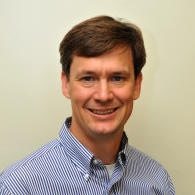 Rick is the Founder and Interim Operations Director of Sustaining Way. Rick received his B.S. in Chemical Engineering and later an MBA from Clemson University.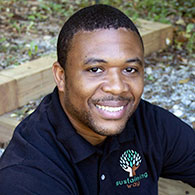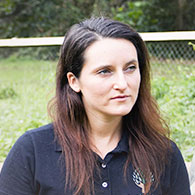 Sustainability Education Specialist
Michelle Desmarais is a certified Special Education and Elementary Education teacher and has earned a BA in Mathematics. She has a Masters of the Environment specializing in Sustainability Planning and Management. Michelle is a passionate community builder dedicated to connecting people and sharing resources and knowledge. She works with professional networks, including conservation and social enterprises, to catalyze their efforts to make the world a better place. A savvy steward of the earth, Michelle is continuously learning how to care for people and the planet. As a dedicated athlete, she champions diversity and inclusion on the trails, as well as, best practices for sustainable outdoor recreation.