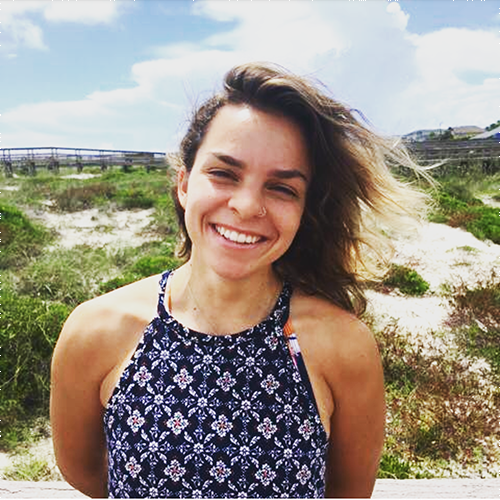 Greenville SC – We are pleased to welcome Rachelle Toth to the position of Sustainability Coordinator. Rachelle Toth is a graduate of University of South Carolina Beaufort with a degree in Biology. In college she was heavily involved in environmental programs including a hands-on internship with the county's environmental coordinator. Rachelle has worked as a kayak guide and back-county trip leader teaching proper ways to treat the environment including Leave No Trace principles. She brings 5 years of youth education experience to the role of Sustainability Coordinator. Knowledgeable about composting and other sustainable practices, Rachelle hopes to lift up Sustaining Way and the Nicholtown Community while developing herself along the way.
"I am excited about my new role at Sustaining Way, and I hope to use my past experiences to reach out to the local community and share ways to live sustainably," said Rachelle.
Sustaining Way is a 501(c)3 nonprofit organization that brings together diverse individuals and organizations to find and implement sustainable ways to build a thriving community and environment. With the support of businesses, universities, government entities, interfaith organizations, and nonprofits, Sustaining Way works to develop and proliferate sustainable practices as a way for all people to live well. To find out more about Sustaining Way, visit www.SustainingWay.org.