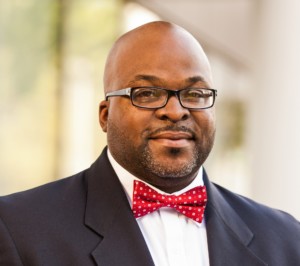 Greenville SC – Sustaining Way is pleased to announce the addition of Michael T. Malcom to its staff beginning August 3rd, 2017. Michael joins Sustaining Way as the Community Development Coordinator and will participate in the organization's formal workforce development program alongside Executive Coordinator Katie Michalovic and Sustainability Coordinator Calib Miller. Michael is a native of Atlanta, GA and an ordained minister. Michael holds a BA in Biblical Studies from Beulah Heights University, a Master of Divinity from Interdenominational Theological Center, and an MBA from the University of Georgia. Michael also served as a Chaplain in the United States Air Force Reserves. Michael brings a unique insight to Sustaining Way as he is the founder of a human services nonprofit in Atlanta, Martha's Corner. As the founding director, Michael managed the organization's service to 50 families each week, built a social media presence, developed partnerships with corporate and nonprofit partners, and raised funds.
"Michael's distinct experiences make him a natural fit for our community development coordinator role," says Rick Joye, Sustaining Way's Founder and Executive Director. "He will help move our education and sustainability programs in the Nicholtown community forward."
"I was drawn to Sustaining Way because its mission lines up with my belief of how God wants us to steward God's land. I also have a heart for serving those who are less fortunate," Michael says of his new role. "I am eager to get to work in the community and see how I can best represent Sustaining Way's mission and support God's people."
Sustaining Way is a 501(c)3 nonprofit organization that brings together diverse individuals and organizations to find and implement sustainable ways to build a thriving community and environment. With the support of businesses, universities, government entities, interfaith organizations, and nonprofits, Sustaining Way works to develop and proliferate sustainable practices as a way for all people to live well. To find out more about Sustaining Way, visit www.SustainingWay.org.