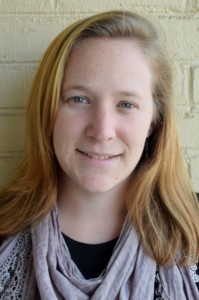 Greenville SC – Sustaining Way is pleased to announce the addition of Katie Michalovic to its staff beginning July 24. Katie joins Sustaining Way as Executive Coordinator. This is a newly created position that will support and learn the Executive Director role underneath Rick Joye. After working to balance a full-time job at Michelin, family and a growing nonprofit, we are excited about the improved life balance this role will afford Rick and the additional support and direction Katie will provide for our programs and staff.
"Katie brings a passion for sustainability and helping people as well as critical skill sets to Sustaining Way that will increase our capacity around community development and education," says Rick Joye, Sustaining Way Founder and Executive Director. "We are so excited to welcome Katie to the Sustaining Way team!"
Katie is from Lebanon, New Hampshire and holds a B.S. in Studio Art and an M.S. degree in Community Development Policy and Practice from the University of New Hampshire, and an M.S. in Educational Studies from Southern New Hampshire University. Katie's experience in education and community development includes a study abroad program at Stellenbosch University in Stellenbosch, South Africa, participating in multiple church mission trips, serving two years in the Peace Corps in Ethiopia where she established curriculum and educational programs for local teachers, and serving as a Behavioral Support Educator supporting teachers with behavioral issues in the classroom.  Most recently, Katie served as Program Coordinator at Greer Relief as part of an AmeriCorps VISTA assignment where she made a significant impact on growing and stabilizing several programs.
Sustaining Way is a 501(c)3 nonprofit organization that brings together diverse individuals and organizations to find and implement sustainable ways to build a thriving community and environment. With the support of businesses, universities, government entities, interfaith organizations, and nonprofits, Sustaining Way works to develop and proliferate sustainable practices as a way for all people to live well. To find out more about Sustaining Way, visit www.SustainingWay.org.