February 2023 Newsletter
What's New With Sustaining Way?
An introductory note from Michael Brown, Executive Director:
We are excited to announce that Sustaining Way has been extended the honor of hosting a representative from South Africa, Princess Masechaba. Her name means "Mother of the Nation." She will be staying, working, and learning with us for several months later this year. As a part of this arrangement, Rick Joye and I will be taking an exploratory trip to South Africa in March to better understand the challenges faced by the local communities and how we can best help. This will also allow us to meet the Princess and her family, enabling us to better craft her experience. The goal for her time with us is for her to learn many of the facets on how to build a sustainable, equitable community and take that back to her own community for implementation. Sustaining Way is partnering with Mapitso Rivera, niece of Desmond Tutu, in this effort.
This is an especially challenging time for South Africa. They are in the middle of an electricity crisis and are having to ration about four hours of electricity most days. During our trip we will also be bringing some much-needed supplies, including solar panels and rechargable batteries, to help improve energy security in one of the villages. We are excited about the opportunity to support our friends in South Africa and look forward to introducing the Princess to our Sustaining Way family in the coming months.
This is a dynamic opportunity to connect our work to continental Africa. It is a wonderful connection of community, sustainable practices of agriculture and energy, and a new partnership that will model the results of the exchange of ideals for healthy, sustainable solutions for the world today and generations to come. These international sustainability connections help us gain knowledge and strategies to create just, sustainable, local, and healthy food systems in the communities that Sustaining Way works in.
---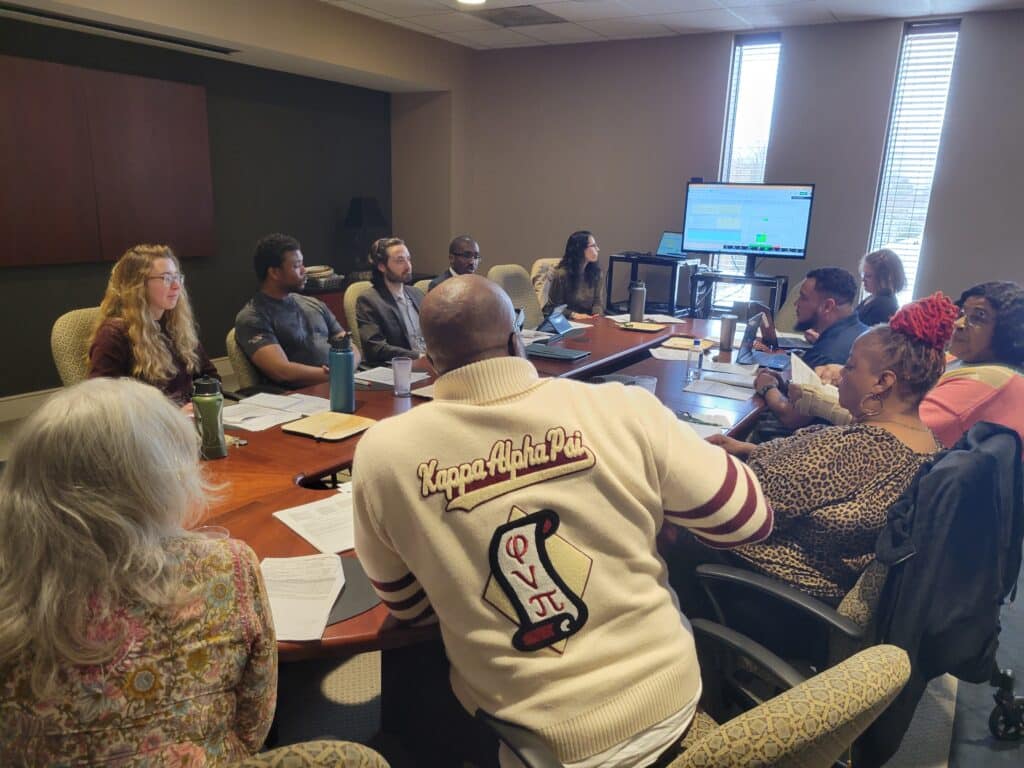 At the end of February, we had our first quarterly Board meeting of the year with our staff and Board of Directors. The team discussed SW progress and successes in 2022 and confirmed our 2023 Progress Plan, which is crafted each year in order to align with the goals of our Strategic Plan.
---
Our Executive Director has also been participating in a variety of conferences and meetings on behalf of Sustaining Way over the past month. He attended the U.S. Climate Action Network annual conference in New Orleans, Louisiana; the Carolina Farm Stewardship Association Board Meeting; the American Community Garden Association meeting; and the Nonprofit Elected Official Reception.

Michael also recently returned from a trip to Cuba, where he had been invited by the Organic Growers School to join a team of food activists and agriculturalists. The group learned from farmers and food activists about Cuba's transition to agroecological farming practices and its national policies that prioritize sustainable farming and hunger remediation. He connected with farmers, consumers, activists, nonprofits, policymakers, and experts working to transform the global food system.
Meet Our Newest Staff Members!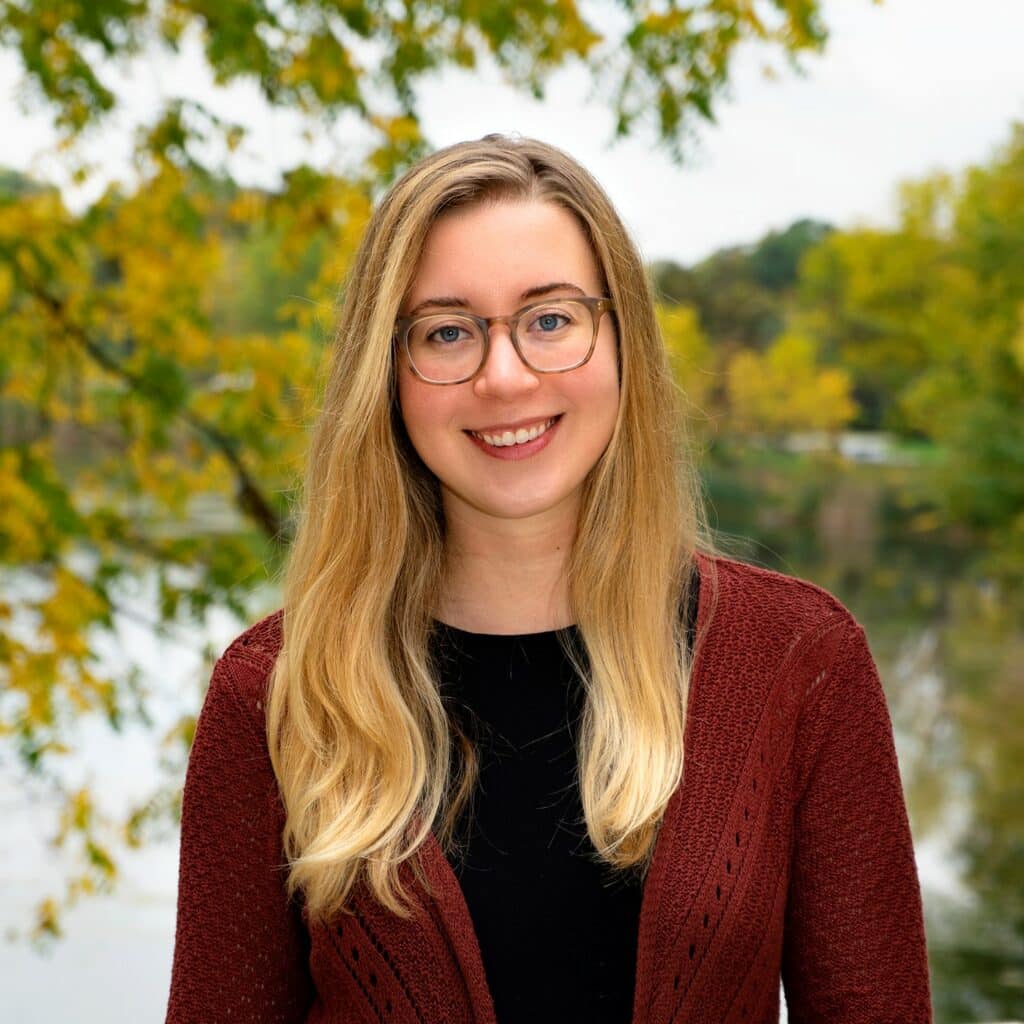 Sophi Christian
Sophi Christian is the 2023 Sustainable Demonstration Site and Agriculture AmeriCorps VISTA member at Sustaining Way. She is a recent Clemson University graduate, where her studies focused on row crop agriculture and integrated pest management. She is excited to share her passion for the environment, sustainable living, and the right to healthy, affordable, and culturally-appropriate foods.
Available Positions at Sustaining Way
---
Come and join the Sustaining Way Team! Below are the current and upcoming openings – you can always browse them on the Careers page of our website and apply through the Indeed job posting.
VISTA Leader (Impact and Growth). The VISTA Leader will serve as a leader to our VISTA members and will help Sustaining Way prepare for growth by finalizing and documenting its VISTA model.
Sustainable Energy VISTA. The Energy VISTA will help improve Sustaining Way's efficiency and effectiveness in energy-related programs in Nicholtown and other marginalized communities. The VISTA project will accomplish this by increasing resident participation in the Energy Home Visit (EHV) programs and activities, developing and implementing energy-related impact measures, developing and organizing processes and procedures for SW energy programs, increasing energy efficiency educational offerings, and increasing volunteer engagement in energy efficiency related initiatives.
Community Health VISTA. The Community Health VISTA will develop and document Sustaining Way's community health related programs and initiatives and identify and implement community-based health solutions that help to address food security and physical health.
---
Program and Community Updates
---
Every Thursday from 12:30 p.m. to 1:30 p.m., in the parking lot of Hope Church in Nicholtown, we continue to host Meals & Masks in partnership with Project Host, providing fresh vegetables, fruit, protein, and more to the residents of the Nicholtown Community. The Sustaining Way staff also continues to attend and participate in the monthly Nicholtown Community Association meetings in order to stay up to date on community events and provide information or aid where we can.
---
This month we also started up a new weekly educational series at Meals & Masks where we share a new sustainability tip each week. These tips can also be found on our social media accounts (linked here) each week.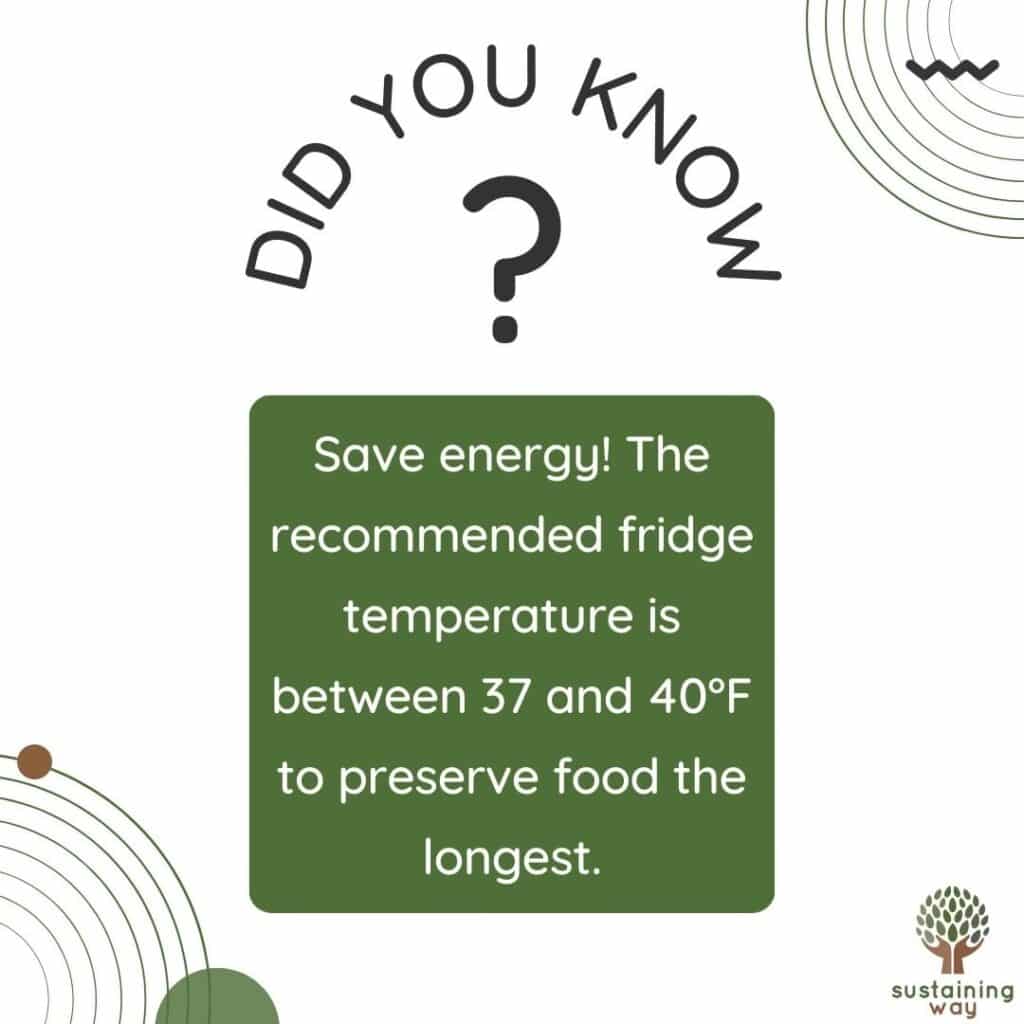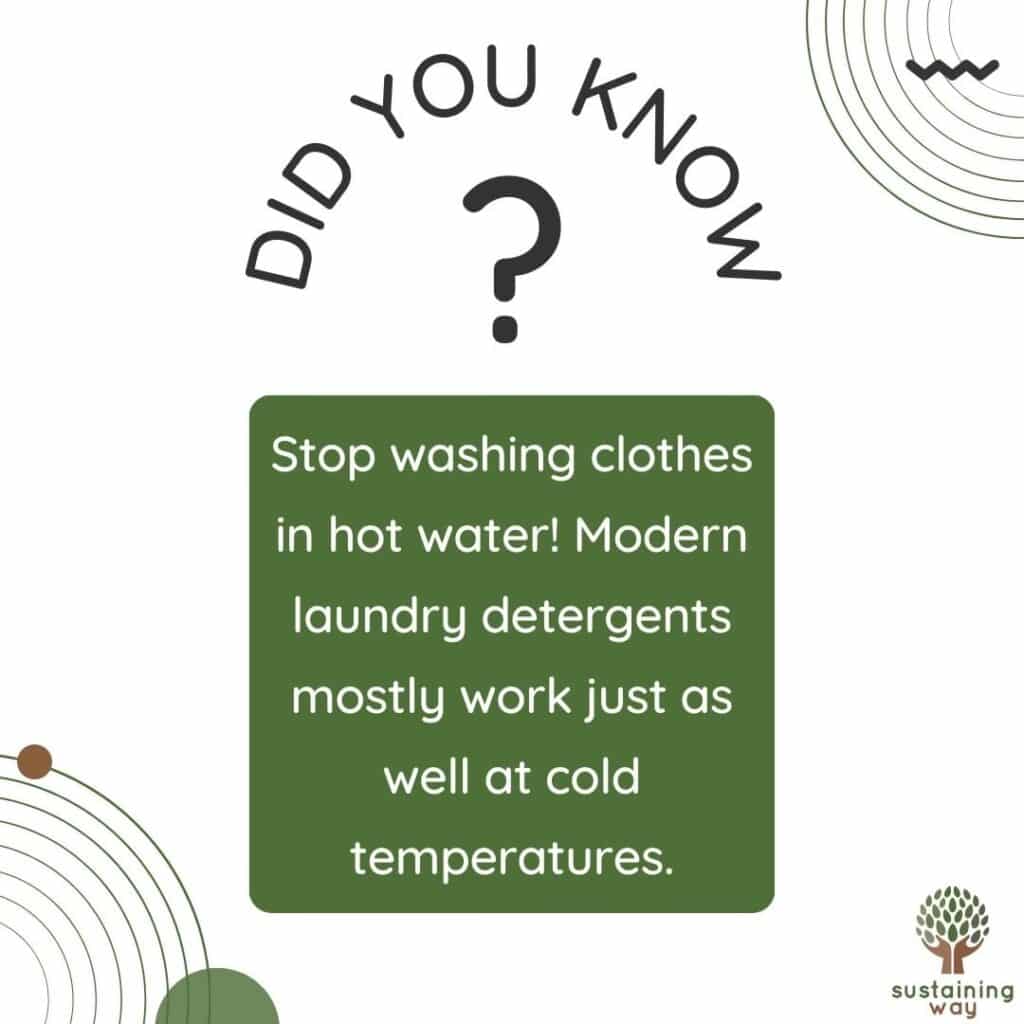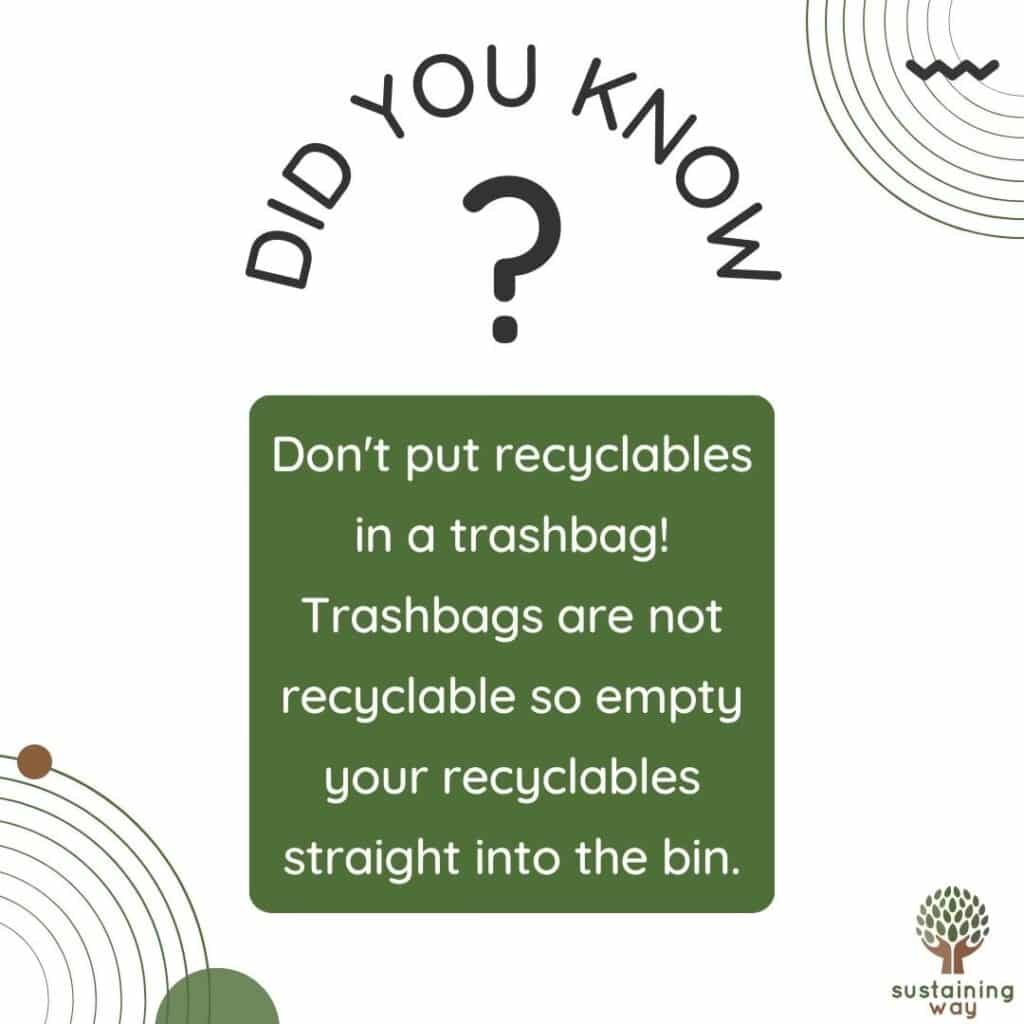 ---
Our Food Security and Agriculture VISTA and our Sustainable Demonstration Site and Agriculture VISTA have been getting seed starts and spring garden planning in the works! With the beautiful weather that has rolled in recently, we've had many volunteers at our weekly Annie's House garden workdays this month. Additionally, volunteers Tammie, Siena, Lester, and Gabrielle helped out at the Sustaining Way-sponsored Glenn Road community garden on our monthly Saturday Day of Service, and volunteers Makaden and Justin helped us do some work with our partners at the Reedy River Rain Garden.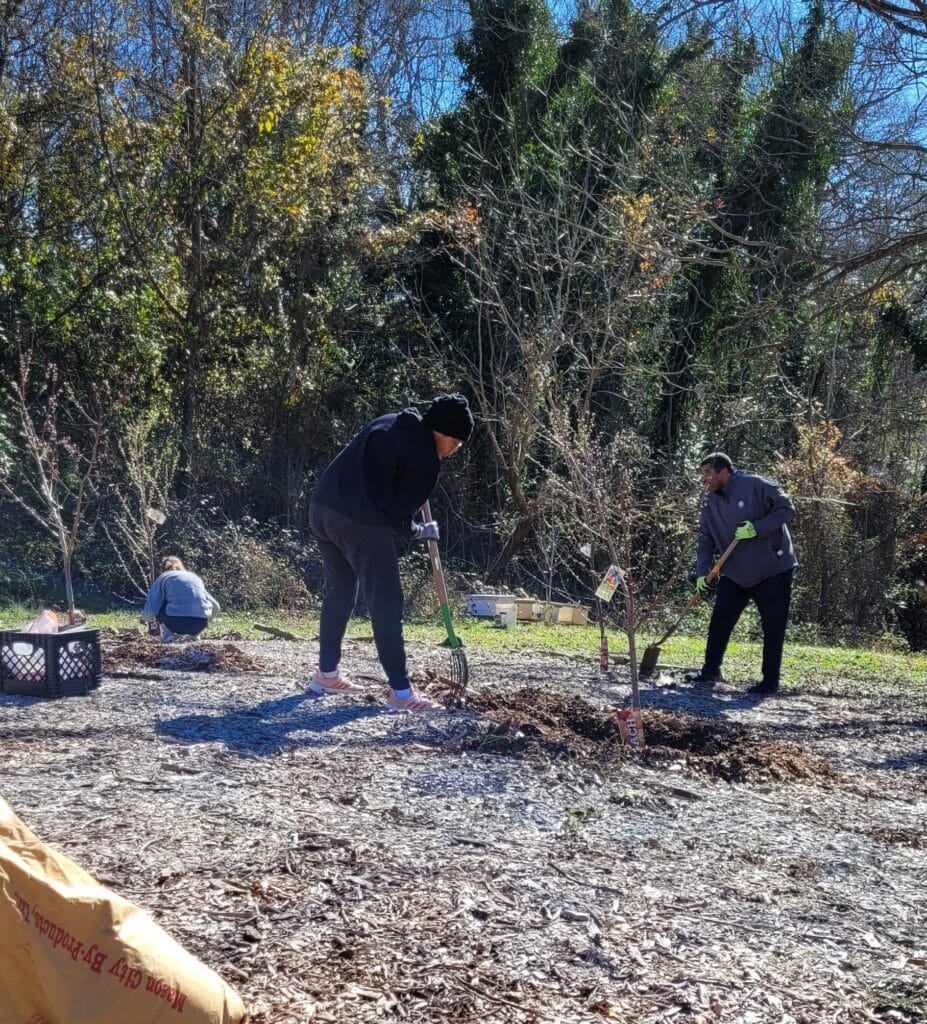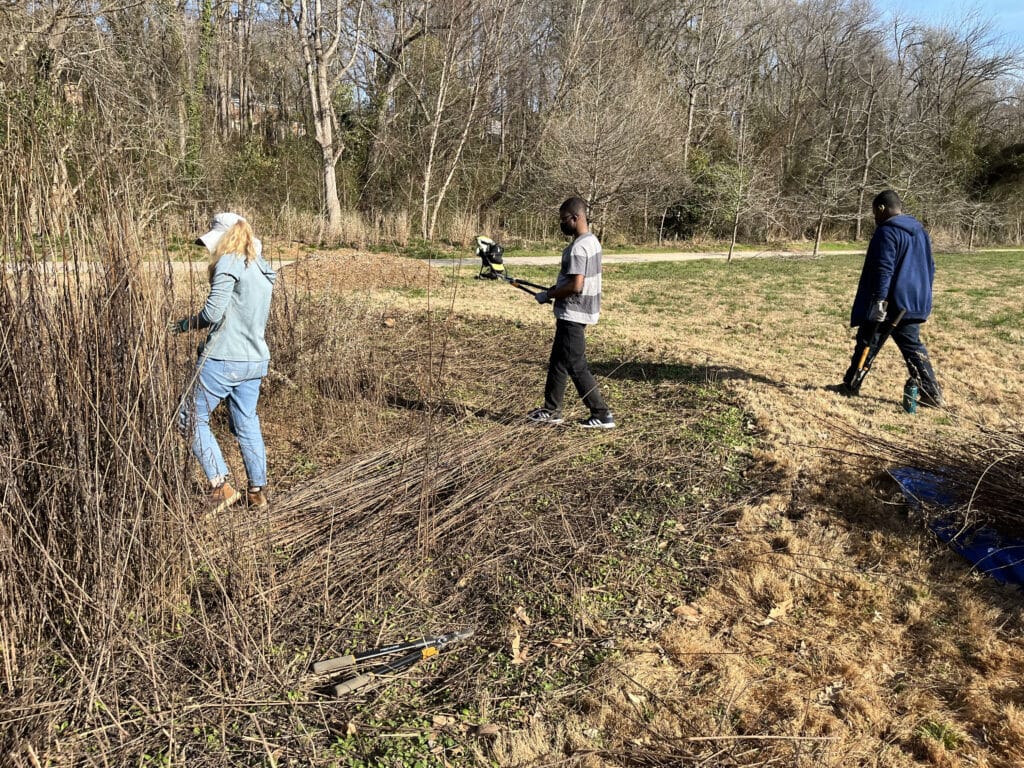 ---
Nicholtown residents: It is getting to be the perfect time of year to start thinking about prepping for a spring garden, and Sustaining Way is here to help you with that! Fill out this form if you'd like to inquire about our Backyard Garden program, where Sustaining Way will help you to set up and maintain your own garden. Backyard gardens provide opportunities for individuals to learn about agroecological practices, such as native or climate-adapted and perennial planting; natural pest control; composting; rain barrel catchment; crop rotation; and cover cropping. Participants are able to learn experientially about how their food grows and understand the environmental benefits of a more localized food system.
---
Throughout February, in honor of Black History Month, we taught lessons on Black history each week to the youth at the Nicholtown Community Center. This included lessons on inventions by Black inventors, prominent Black environmentalists, and the Divine 9 historical Black fraternities and sororities. Our Steward Leaders Blake and Lily helped support these efforts by researching several Black environmentalists to guide our lessons at the Nicholtown Community Center.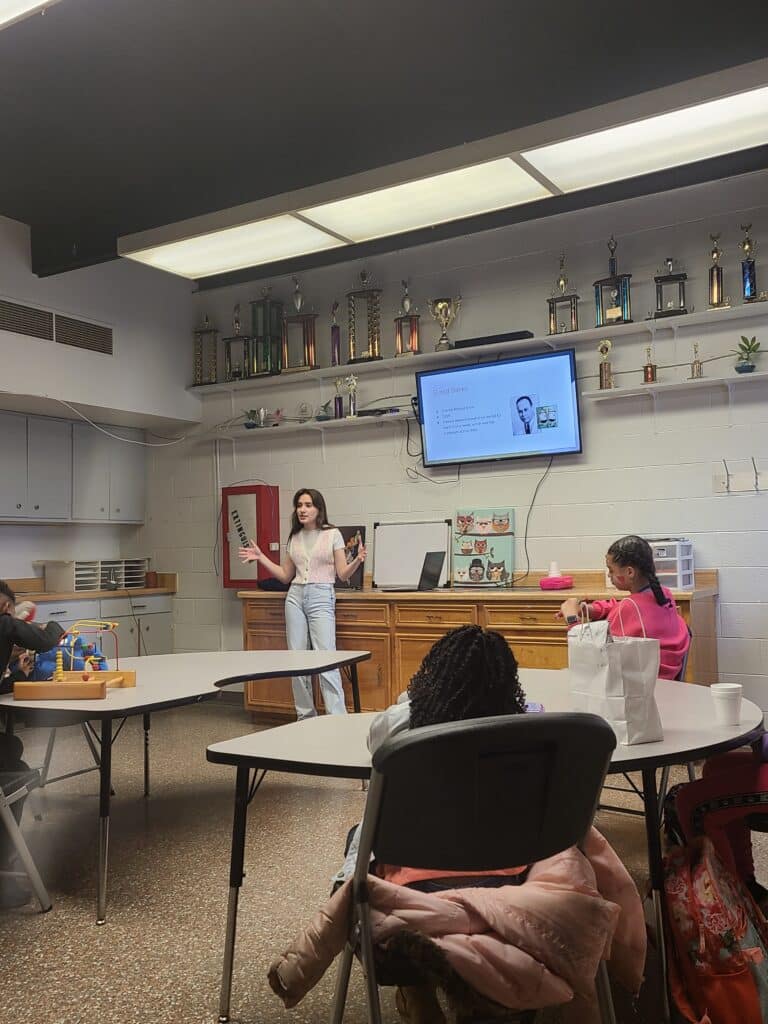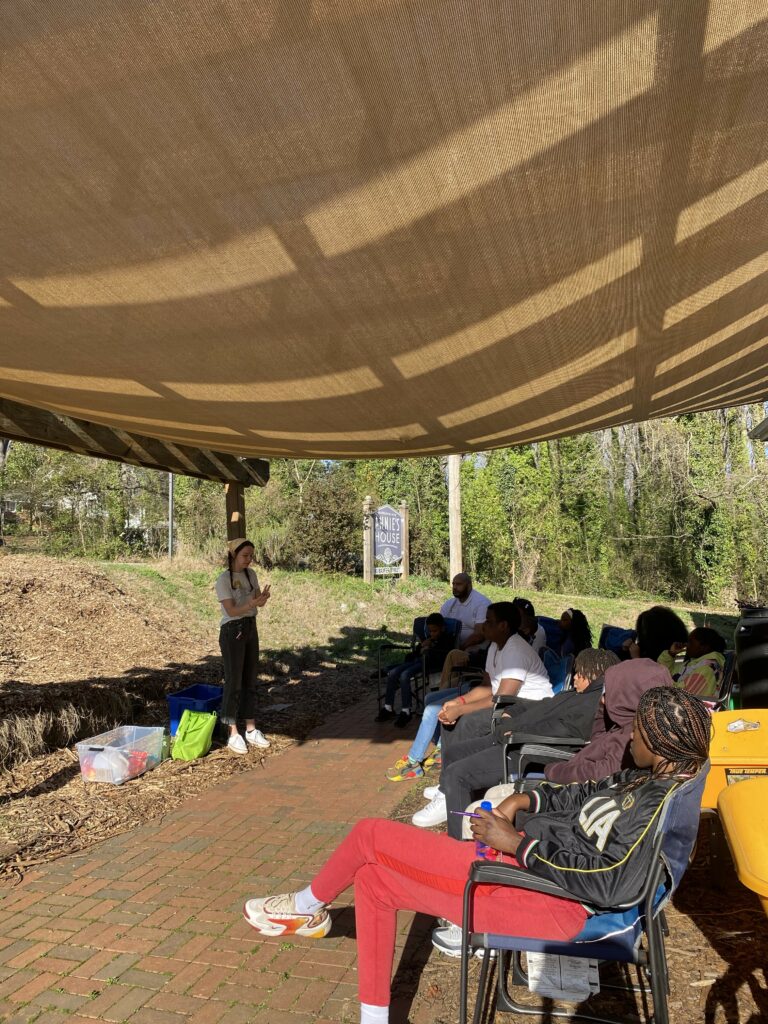 Volunteer Opportunities and Giveaways
---
We deeply appreciate all of our volunteers at Sustaining Way and cannot thank them enough for coming to our various events. Looking to volunteer with us? Check out the new volunteer page on our website to explore all of the ways that you can get involved. We offer many opportunities to get your hands dirty and make a difference in the community.
We hold Garden Work and Learns every Tuesday from 3:00-5:00 p.m., Wednesday from 4:00-5:30 p.m., and Friday from 9:00-10:30 a.m. at Annie's House. (Note that these times are are always weather-dependent.) These are excellent opportunities to volunteer in the Annie's House garden while also getting all your gardening, composting, and sustainability questions answered by our amazing staff. We also hold monthly Service Days on the third Saturday of each month from 10:00 a.m. – 12:00 p.m. Volunteers are always welcome at any of our events. We hope to see you in the garden soon!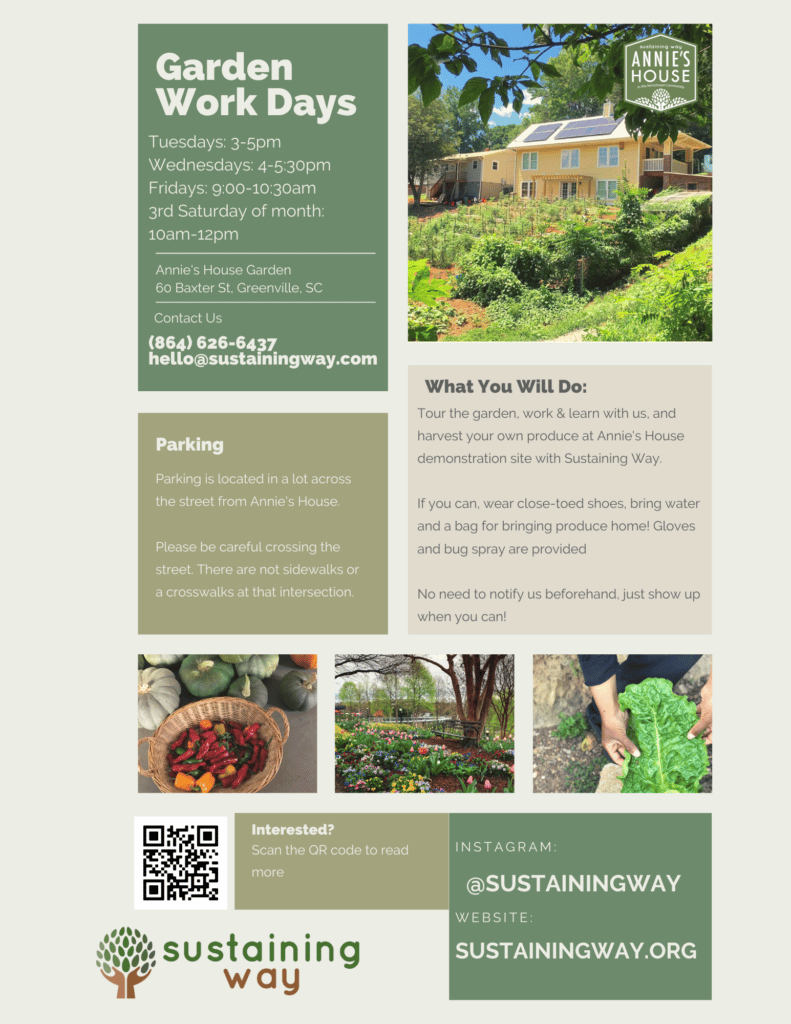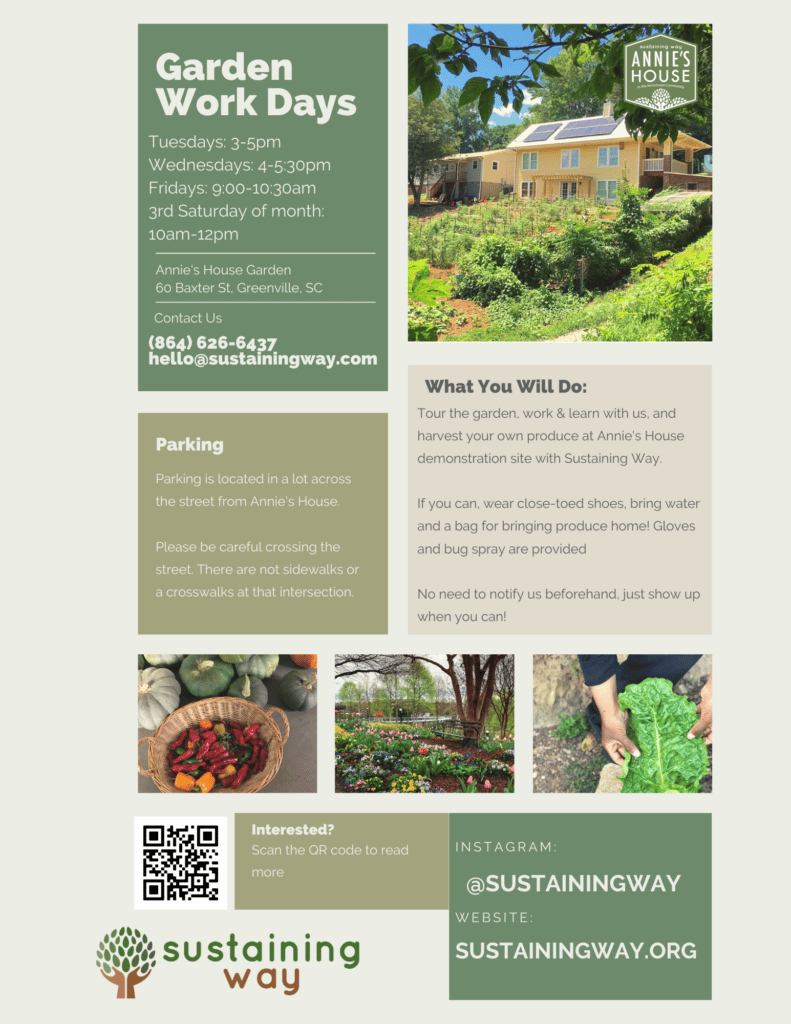 We hold additional virtual/remote volunteer opportunities if you are not located in the area or if gardening isn't your thing. Our volunteer interest form contains all of the categories of opportunities that we offer.
Volunteer of the Month:
Each month, we enter all of our volunteers from that month into a randomized raffle for gifts generously donated by local businesses. Congratulations to Isabel for being randomly selected as Sustaining Way's February Volunteer of the Month! Isabel started volunteering with Sustaining last year and was a regular during our garden workdays last month! Isabel will be receiving a Swamp Rabbit Tree Co. gift card as a token of our thanks for her time spent volunteering at Annie's House. Want to be entered into the raffle for Sustaining Way's next Volunteer of the Month? All you need to do is volunteer with us any time before the end of the month and you will be entered to win!
Become a Sustainer Today!
Become a Sustainer of Sustaining Way! By giving any monthly amount, whether $5 or $500, you will be providing essential support for our life-changing programs, and provide us consistent income so we can better focus our efforts on our mission. These monthly donations make a huge difference to us and can gain you benefits like a produce card to use at our garden on site, reusable and sustainable goodies, or even a free energy home visit!
---
We always appreciate any donations, and similar to monthly sustainer donations, any donation amount helps to back our programs and initiatives, and ultimately our mission to use education, collaboration and advocacy to create sustainable, caring, and equitable communities for current and future generations.
---
If you ever want quick access to important links, you can visit this page to find all of them. Our website is also always home to everything, and very easy to navigate.
---
Follow us on:
Please write a review and/or follow us on social media. Please feel free to
like, comment, and share our posts and upcoming events.