South Carolina Secretary of State Mark Hammond announced November 20th the Angels of 2019. Sustaining Way was recognized, along with the other Angel Award Recipients, at a press conference and honored with a reception in the Secretary of State's Office following the announcement.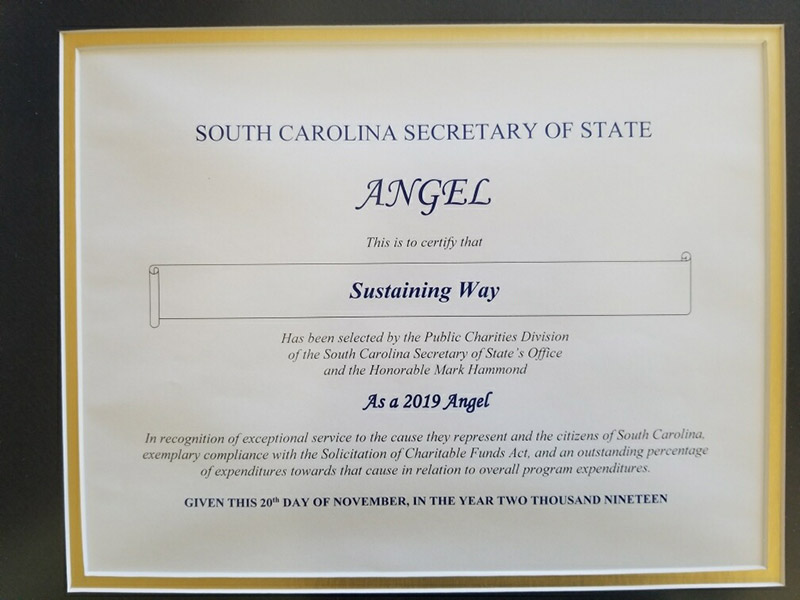 The Angels honored represent organizations that exemplify charitable giving in South Carolina.  Representatives from all organizations were in attendance to receive a plaque and recognition from Secretary Hammond. The Angels recognized, with the percentage of their expenditures that went toward their program services.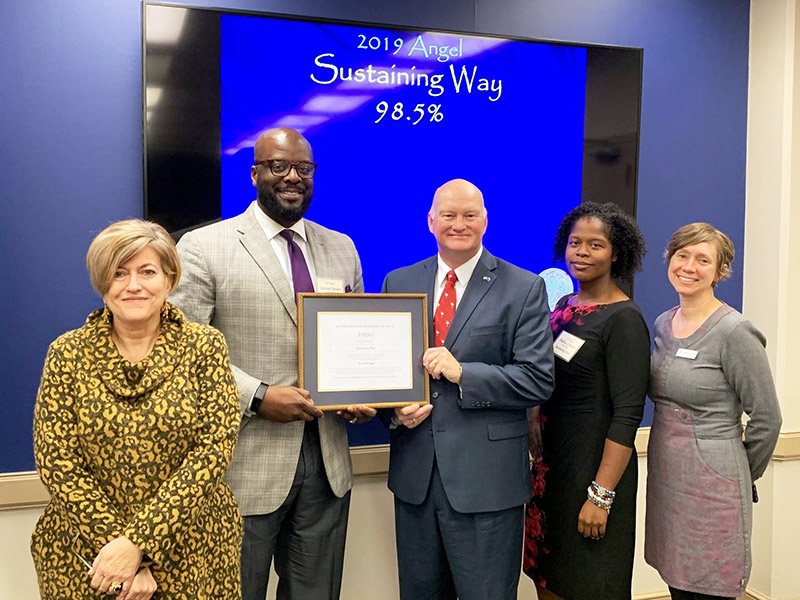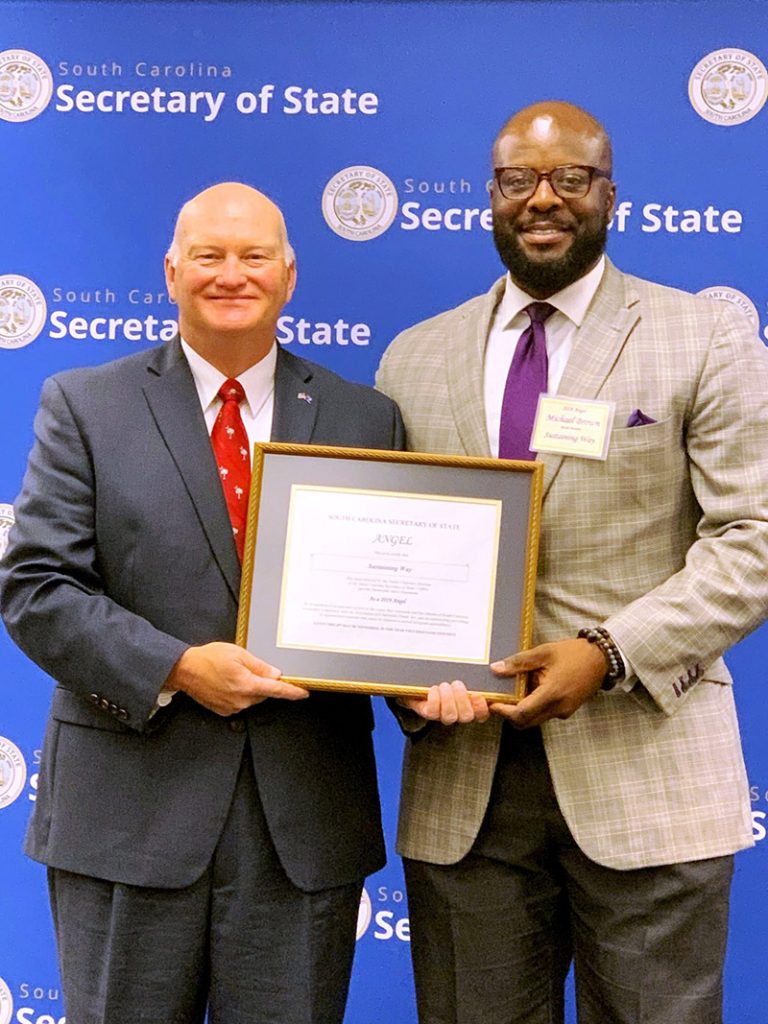 The Angels were selected by review of financial reports submitted annually to the Secretary of State's Office, as well as by nominations from the public. To be selected as an Angel, the charity must have devoted 80 percent or more of its total expenditures to charitable programs; the charity must have been in existence for three or more years; the charity must make good use of volunteer services; the charity must receive minimal funding from grants; and the charity must be in compliance with the South Carolina Solicitation of Charitable Funds Act.  Each year the Secretary of State's Office attempts to showcase Angels with diverse missions from several areas around the state.