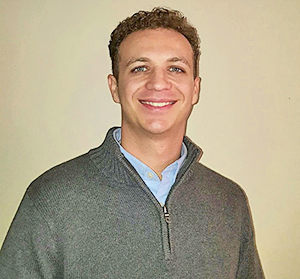 Greenville SC – An Ohio native, Calib is also a 4-year veteran of the United States Marine Corps and passionate about vocational rehabilitation for veterans transitioning to civilian life. Having earned his degree in Interdisciplinary Studies from Green Mountain College (GMC), Calib is continuing his education at GMC through pursuing a Master's in Sustainable Food Systems and is set to graduate early next year.
Calib recently completed an internship at Turner Farm in Cincinnati, Ohio. There he learned organic food production, horticultural techniques, greenhouse management and sustainable business operations. Calib dreams of one day securing land to create a teaching farm that will empower his fellow veterans to become responsible stewards of their own.
As Sustainability Coordinator, Calib will work closely with our Community Coordinator, Kristan Pitts, as well as members of the Nicholtown community to educate and engage others on sustainable living practices. Calib will also be leading the development of our sustainability-based demonstration site at Annie's House.
With Calib's addition, Sustaining Way and Annie's House are more equipped than ever to serve the Nicholtown community and beyond.
Sustaining Way is a 501(c)3 nonprofit organization that brings together diverse individuals and organizations to find and implement sustainable ways to build a thriving community and environment. With the support of businesses, universities, government entities, interfaith organizations, and nonprofits, Sustaining Way works to develop and proliferate sustainable practices as a way for all people to live well. To find out more about Sustaining Way, visit www.SustainingWay.org.